Andrew Dickens: Fight between the 'haves' and 'have-nots' looming
Author

Publish Date

Wed, 17 Apr 2019, 11:58AM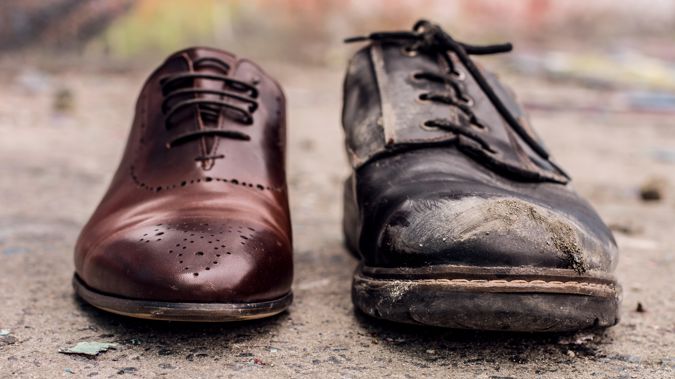 Andrew Dickens: Fight between the 'haves' and 'have-nots' looming
Author

Publish Date

Wed, 17 Apr 2019, 11:58AM
As the Easter and Anzac Day break approach and the nation continues to reel after the events in Christchurch on March 15, there's a feeling that we all need a breather. Time off to reconnect with homely values and family.
But with these distractions in place you could be excused for overlooking some very crucial debates which are coming to a head right now.  For this Government, many birds are coming home to roost.
Yesterday, Associate Finance Minister David Parker announced proposals that would see red tape cut out of the Overseas Investment Act for foreigners who wish to invest in New Zealand businesses.
Sounds good. Who likes red tape? But he also wants to introduce a "national interest test" for anyone from overseas who wishes to invest here.  In other words a ministerial veto.
Australia has a similar policy but it is used extremely rarely and that makes sense because it is quite a radical power to have. It means a politician can pick winners and losers amongst overseas investors. That may be fine with an honest, sensible Minister making honest, sensible decisions but it is not fine when a dodgy Minister is in charge. It opens us up to allegations of corruption and New Zealand has often been hailed as the least corrupt nation on Earth.
This is a complete over-reaction to the politics around water bottling and shows us once again that this Government has no qualms with sticking their nose in other people's business.
Meanwhile, the Auditor General wants to take a good hard look at the Provincial Growth Fund grants to see if they have been worth the cash we've splashed. The Provincial Growth Fund does seem to be a plaything of its Minister in charge and a worry if our governance watchdogs want to have a look at it. Again, it's a government picking winners and losers in the economy which is not really their job. Shane Jones won't be worried because nothing worries him, but add some pork barrel politics to the overseas investment oversight and 100 per cent pure New Zealand looks less incorruptible.
Meanwhile, after a report yesterday on superannuation, there have been calls for a change to NZ Super to acknowledge the disparity between retiree homeowners and retirees who are still renting or paying off a mortgage. To be honest, if the Government decides to reward renter retirees with more Super than people who have worked long and hard for their financial security there will be a rebellion.
And those homeowners are also waiting nervously for the Government to announces their intention on a Capital Gains Tax, which could see their hard-earned investments and provisions for their future tax. She's all go and at the heart of it all is the conflict between the haves and have nots.
So there are a number of very big balls in the air and we'll start to learn today where they will fall and whether the Government will catch them or drop them. Made all the more interesting by the timing of the announcement so close to Easter.  Are they trying to bury it? Is this government trying to hide the repercussions?  And if so who are they trying to hide it from?  Their supporters or their opponents?