Andrew Dickens: Today is the first day of the rest of your life!
Author

Section

Publish Date

Monday, 18 February 2019, 12:59p.m.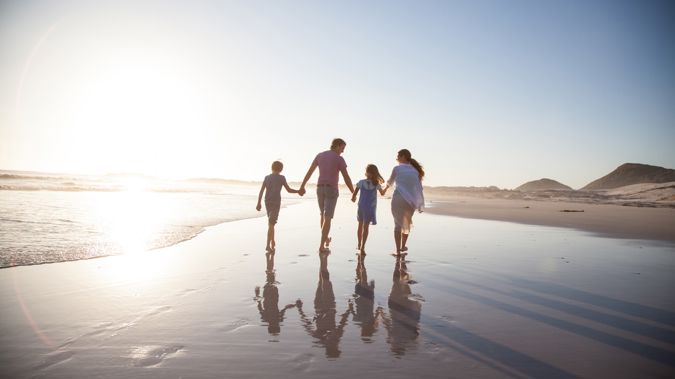 It was a very big weekend for me on two fronts. We had a family funeral and this morning our youngest went back to university in Wellington and so the three-month family summer is over
So what I didn't tell you last week is that my partner, Helen, lost her Dad.  So we had a funeral on Saturday. Helen is the youngest of seven children, so add all the partners and husbands and wives and all the grandchildren and their partners, husbands and wives and a couple of great-grandchildren, plus the wider family then it was a pretty big family funeral.
Add to that, the fact that Helen's Dad had a pretty big job and life then it was the biggest family funeral that we've had thus far and probably will be into the future.
Now I'm not going to go into all the father things that surround this stuff.  But here's one little observation I'd like to make.
I first met Allan in 1980 because that's when I started going out with his daughter and one of his sons was also a mate. Now that is 39 years ago! That's a long time. Helen and I met as teens, so since I met the man we've found careers, bought houses, travelled and had children. Children who are now adults.
Now Allan died aged 91 and 51 weeks, so do the maths and I met this guy when he was 53. So that's a lesson to all the middle-aged 50-year-olds that you shouldn't give up because there's still a whole life potentially before you.
That's pertinent to me as I waved my youngest boy off on a plane this morning. I'm entering the third stage of life, when the kids leave home. There's the growing up, there are the kids, and then there are the 20 good summers. If I follow Allan's example then there's a whole life still to come.
What was Allan's example? Well, when I met him he was smoking 40 B and H a day.  But he quit that overnight one day. He started going to the gym in his twenties well before it was fashionable so that's 70 years of exercise. A couple of years ago he hurt himself in a fall on one of Auckland's volcanoes that he was climbing - In his late 80s! Not only that to climb One Tree Hill he had walked seven kilometres!  He kept busy and he knew that if you don't use it you lose it.
So amongst many other things, Allan taught me that it's never too late to live sensibly. It's also never too early to live sensibly as well. I'll talk about that later in the show when I talk about free breast cancer screening and why it starts so late in this country.
And while I was very sad to see Ben go this morning, I am very excited to see all that he brings to the table and I'm determined to live as long as I can to see him thrive.