Renzi resigns following Italian referendum defeat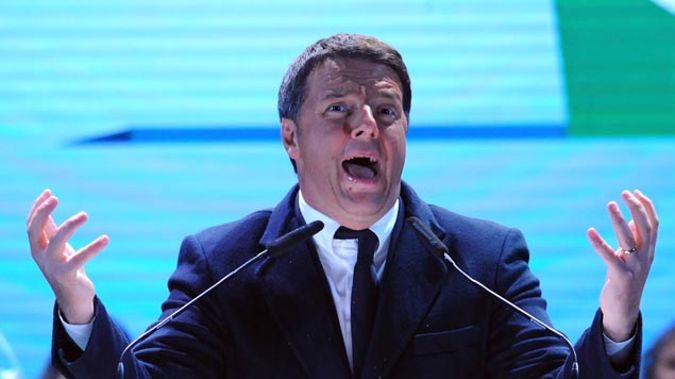 UPDATED: 3:42 pm
Italian Prime Minister Matteo Renzi has resigned, claiming full responsibility for a failed referendum he'd sought to give him constitutional reform.
Renzi has lost the referendum on constitutional reform by a wide margin, exit polls show, opening the door to renewed political instability in Italy.
The European Union is already reeling from multiple crises and struggling to overcome anti-establishment forces that have battered the Western world this year.
An exit poll by the Piepoli Institute/IPR for state television station RAI, estimated the 'No' vote at 54-58 per cent against 42-46 per cent for 'Yes'. Two other polls gave 'No' a similar lead of at least 10 points. 
The euro fell to 20-month lows against the dollar, with markets worried that instability in the zone's third largest economy could reignite a dormant financial crisis and deal a hammer blow to Italy's fragile banking sector.
This represents a fresh blow to the European Union which is struggling to overcome an array of crises and was eager for Renzi to continue his reform drive in the euro zone's heavily indebted, third-largest economy.
This could also prompt fresh market ructions, especially in the banking sector which has lost almost half its value this year on the Milan bourse, hit by fears over its huge exposure to bad loans accumulated during years of economic downturn.
Renzi, 41, took office in 2014 promising to shake up hidebound Italy and presenting himself as an anti-establishment "demolition man" determined to crash through a smothering bureaucracy and redraw the nation's creaking institutions.
Sunday's referendum, designed to hasten the legislative process by reducing the powers of the upper house Senate and regional authorities, was to have been his crowning achievement.