Beekeepers' honey yields down in UK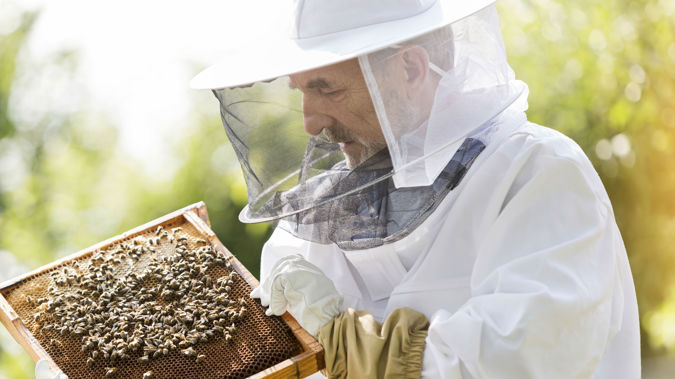 British beekeepers are concerned about the future of honeybees after an annual survey showed a steady decline in honey crops.

A survey by the British Beekeepers Association (BBKA) shows English beekeepers produced on average 10.8 kilograms of honey per hive this year, down 1kg on last year.

Weather is a major cause of yield fluctuations but it is the steady decline in yield over time that has got beekeepers worried with longtime keepers saying it was typical in the 1950s for each crop to yield between 23 and 45kg of honey.

Pesticide use, including neonicotinoids which has been linked to declining bee numbers, is worrying two thirds of beekeepers, the survey found.

It also found 31 per cent feared the loss of forage from agricultural development, 28 per cent were worried about varroa mite pests, 28 per cent were concerns about the invasive Asian hornet which preys on honeybees and 28 per cent were anxious about climate change.

Britain differs from the rest of Europe in that beekeeping is mostly carried out by amateur beekeepers rather than bee farmers, the BBKA said.

Hives in suburban gardens were shown to be doing best producing 12.5kg on average, while rural gardens produced an average of 10.2kg of honey.