Stuart Nash in stoush with Police top brass
Author

Section

News,

Publish Date

Thursday, 22 September 2016, 8:12AM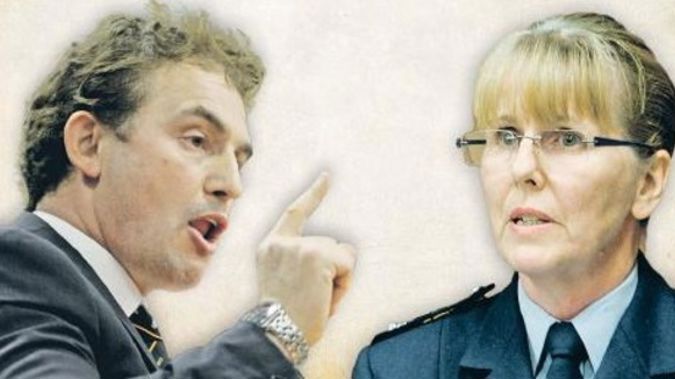 UPDATED 6.18pm: A skirmish between Labour and the police has blown up into an all-out war of words.
Deputy Commissioner Viv Rickard has written to Labour leader Andrew Little, complaining that Napier MP Stuart Nash is going too far in his criticisms of Eastern District Commander Sandra Venables.
The Deputy Commissioner has had enough, saying Stuart Nash is repeatedly attacking someone who isn't allowed to reply publicly, and that he's incorrectly blaming the District Commander for the problems he sees.
Mr Rickard's letter has also been posted to the internal police bulletin board, for all staff to see.
The Deputy Commissioner has declined a request for interview, saying Mr Little had promised a reply, and he'll extend the courtesy of waiting for that response, before talking about it in the media.
Mr Nash said he's raising issues that the community wants addressed, but admits he possibly shouldn't personally target the District Commander.
"She might not be allowed to come out and say MP Stuart Nash is wrong and I refute this, I'd like to meet him at dawn with pistols."
"But what she can do is start taking a really proactive stance on communicating with the community."
Nash said he might make future criticism less personal, but he still stands by his criticisms of police leadership.
"My relationship with the District Commander is now almost non-existent. But my relationship with the men and women on the ground - the majority actually see me as standing up for them."
Police Minister Judith Collins thinks something very simple is behind Labour's criticisms.
"Well I think they both probably have a problem with strong women."
But both Andrew Little and Nash say the criticisms were actually about sticking up for frontline officers, after a survey revealed Eastern District officers scored the lowest for enjoying their work.
Ms Collins doesn't buy that argument.
"That's true for a number of districts and that's because there are, in fact, obviously big changes going on but I'd also say, that I understand from Police and officers on the ground, that there's a lot of support."
Andrew Little has given Stuart Nash his "complete backing."