Julian Savea and wife share first photos of newborn daughter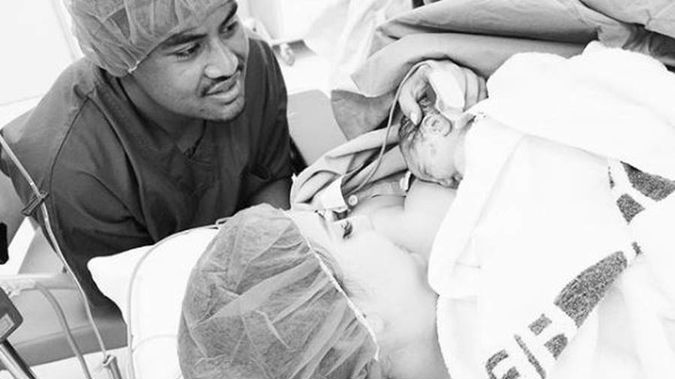 All Blacks winger Julian Savea and wife Fatima Savea have announced the birth of their daughter, Jude Telesia Savea.
The couple announced the happy news earlier today on social media.
Jude was born Wellington Regional Hospital, weighing 7.65 pounds.
Little Jude is the second daughter for The Bus and first baby for his wife.
The new mum has previously spoken about the couple's struggle to become pregnant and how they even looked at adoption agencies before receiving the news that they were pregnant earlier this year.
"Julian is a father already and he would absolutely love a whole rugby team of children, but to some it comes easily and to others it's very difficult and unfortunately we are on the difficult side of things," she told Spy at the time.