Marauding goats terrorise S.Island town
Author

Publish Date

Sat, 5 Mar 2016, 8:49AM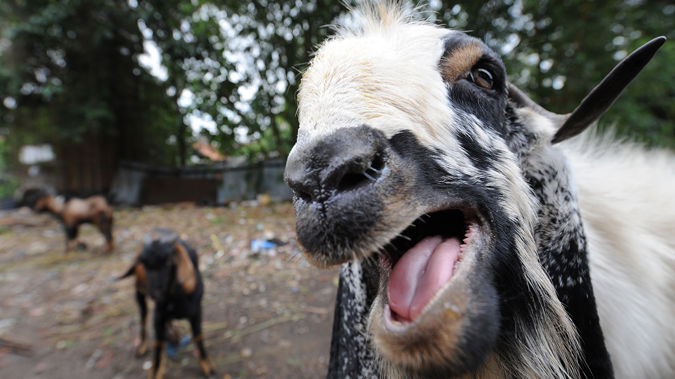 Marauding goats terrorise S.Island town
Author

Publish Date

Sat, 5 Mar 2016, 8:49AM
A gang of renegade goats is wreaking havoc on a small town in the South Island.
The herd is more than a dozen strong, and locals of Blackball say the goats are now wreaking havoc on the small West Coast town.
Animal control officer Murray Malloch said the goats are crafty, hiding at night and then congregating to terrorise the town during the day.
At the Blackball Hilton, owner Cynthia thinks she knows where they came from:
"The original owner left the property a couple of years ago and abandoned the animals, and since then a couple of goats have become about fifteen," she said.
The Council has given the owner two weeks to claim the goats before they're "taken care of".