Thousands expected at nationwide TPP events
Author

Publish Date

Sat, 14 Nov 2015, 6:38am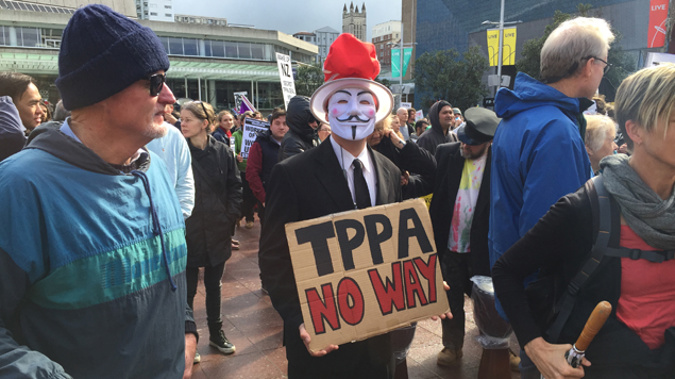 Thousands expected at nationwide TPP events
Author

Publish Date

Sat, 14 Nov 2015, 6:38am
Updated 9.30AM: There'll be fresh protests against the Trans-Pacific Trade Agreement, from Kerikeri to Invercargill today.
Thousands are expected at the events, which have been planned in 14 cities and towns, with the first getting underway at about 11am.
It's Our Future spokesman Barry Coates said there's a lot he doesn't like, now details of the agreement have finally been released.
"We're seeing stuff in it that we really don't think any government should sign. And people are taking to the streets and a lot of people are very, very concerned about what is in this agreement."
Coates said people still have time to voice opposition to the deal, because it hasn't yet been formally signed off.
New Zealand can't sign the TPPA until it's been inked by US President Barack Obama, which will be on February 5th at the earliest.