Te Ururoa Flavell confirmed in new CEO role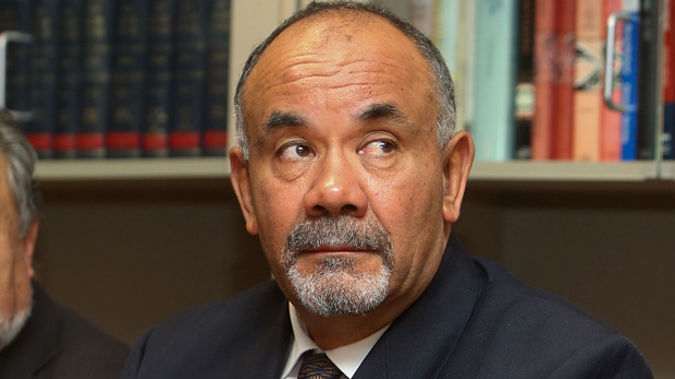 Te Ururoa Flavell is putting politics behind him and says he is excited to be back at the forefront of education and kaupapa Māori at one of the country's largest tertiary institutions.
Te Wānanga o Aotearoa today announced the former Māori Party co-leader as the organisation's new CEO.
Flavell, who had been a secondary school principal and head of another whare wānanga before entering politics, said his passion had always been in education.
"I am excited to be given the opportunity to advance the aspirations Te Wānanga o Aotearoa has for communities around te reo revitalisation, Māori education, and access to quality, affordable tertiary education," Flavell said.
"There has been a resurgence in people wanting to learn te reo, the problem is that courses have capped funding.
"Part of my induction will be looking how best to utilise it for the presentation of te reo Māori in communities throughout the country."
There were also wider employment opportunities for the wānanga to explore, Flavell said.
"With a new government coming in with new policies, there are new employment opportunities.
"The role of the education sector is to adapt to give people the best opportunities, create pathways, and take them into that employment."
Te Wānanga o Aotearoa is the country's second largest tertiary education provider, providing training and education to almost 32,000 tauira last year and employing more than 1700 staff at nearly 90 centres throughout Aotearoa.
"Te Wānanga has huge reach around country," Flavell said.
"The role is to listen to what each community needs, and try to cater for those needs, especially those that lead to employment, and it will be different place to place."
Flavell spent 14 years with the Māori Party, spending time as an MP, co-leader and Cabinet minister, most recently Minister of Māori Development and Whānau Ora.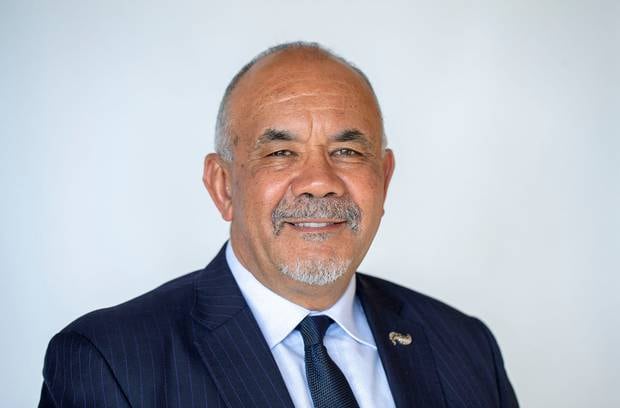 He and fellow co-leader Marama Fox failed to retain their seats in the 2017 general election, and he had since formally resigned from all offices with the party.
"I don't see moving back into politics at part of my future," Flavell said.
"Fourteen years with the Māori Party, 12 in Parliament. I really enjoyed that opportunity, and I was really honoured to serve my people and the nation in that capacity.
"I learned a lot. The key in politics is building relationships, no matter the differences you have. But I leave that to the new generation coming through.
"I have always wanted to get back into a kaupapa Māori organisation, and so this is a good fit."
He said he would take those skills and relationships developed in politics into his new role.
"I will be looking to utilise those for the betterment of our communities across the country."
Te Wānanga o Aotearoa chairwoman Vanessa Eparaima said Flavell had a strong track record for leadership and advocacy for Māori, especially in education.
"He is widely respected across Māoridom and the political spectrum and has knowledge of government from his time as a minister as well as extensive networks in Wellington and across communities throughout Aotearoa."
Eparaima said Flavell would also bring vital skills and experience as te reo Māori advocate and practitioner to the wānanga, which delivered 66 per cent of te reo Māori education in the tertiary sector.
"We have an essential part to play in lifting Māori participation and qualifications in te reo Māori and we have ambitious plans to enhance all our programmes and educational delivery, with a strong focus on quality teaching and digital learning.
"Te Ururoa brings a reputation of hard work and leading from the front alongside a background of highly capable leadership."
Former CEO Dr Jim Mather, who stepped down in April, had spent five years in the role implementing many important projects and had been a strong advocate for tauira success, Eparaima said.
Māori Party president Che Wilson congratulated Flavell on his new role.
"Te Ururoa has been a staunch member of the Māori Party since its inception. During that time he made a significant contribution to our whānau and mokopuna through his work in Whānau Ora, Māori housing initiatives, te reo Māori and Māori land reform."
Māori Party co-leader Marama Fox said it had been a pleasure serving with Flavell.
"Your contribution to our communities has been huge."