Speed limit will rise to 110km/h on some roads, Govt announces
Author

Publish Date

Thu, 10 Nov 2016, 12:56PM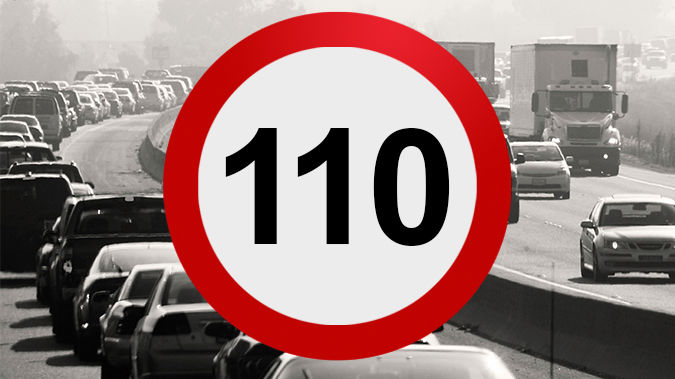 Speed limit will rise to 110km/h on some roads, Govt announces
Author

Publish Date

Thu, 10 Nov 2016, 12:56PM
The speed limit will be able to be raised to 110km/h on some roads, the Government has announced.
Associate Transport Minister Craig Foss says a new "speed management guide" will allow speed limits to be raised under some circumstances.
"Changes made under the guide may include altering road design, lowering speed limits, or in certain circumstances, raising them.
"To be eligible for a 110 km/h limit, a road will have to meet very strict conditions, including having a median barrier, at least two lanes in each direction and no direct access to neighbouring properties."
Foss said the guide would help councils, the New Zealand Transport Agency and other road controlling authorities decide where and when to make safety improvements or change speed limits.
"New Zealand roads are unique and conditions vary from towns to cities, north to south. The guide strongly encourages community involvement as local knowledge and perspectives, backed by the information and data provided in the guide, will help ensure the best possible safety results."
The speed management guide will replace the speed setting guidance in the Land Transport Rule: Setting of Speed Limits 2003. Consultation on the changes will begin in early 2017.
A 110km/h limit has been considered for some time for motorways built as part of the Government's roads of national significance programme.
The NZTA has previously considered potential candidates for a higher speed limit to include the Transmission Gully motorway and Kapiti Expressway in the Wellington region, the Waikato Expressway, the Tauranga Eastern Link and the Northern Gateway toll road north of Auckland.