Rotorua MP Todd McClay: Rescue helicopter response 'appalling'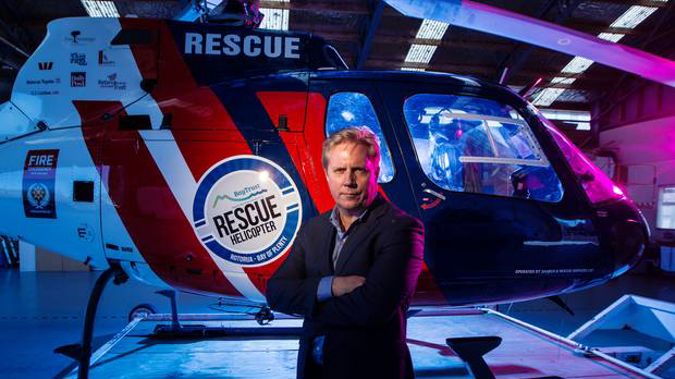 Rotorua MP Todd McClay has spoken out after an incident in Rotorua left a critically ill patient without a rescue helicopter.
The Rotorua Rescue Helicopter service was scrapped two weeks ago and lives were already being put at risk, McClay said.
"Yesterday a man working on a forestry site near Rotorua received an electric shock from powerlines. The 35-year-old Tauranga chopper was being serviced in Auckland.
"This was a serious incident. Ambulances had to drive to the scene when a chopper would have been able to get there much faster.
"Rotorua was given assurance that we would have a better rescue service and faster response times. Yet just two weeks after our chopper was taken away, it's been proven that this is not the case.
"There was only one rescue chopper available for the Bay of Plenty area most of this week and that is appalling.
"Rotorua needs its own rescue helicopter and the Government must reverse its decision to close our base.
"The Rotorua base was the only one in the country to close. Frankly this is not good enough. Local people are right to be angry. The Government and Philips Trust have questions to answer."