Peters warns of 'separatist abyss' in RMA reform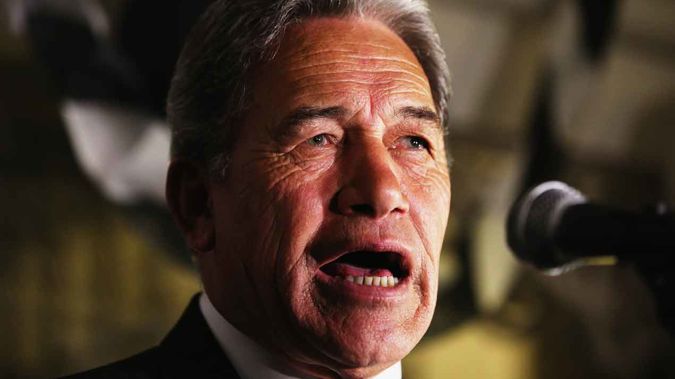 Peters warns of 'separatist abyss' in RMA reform
New Zealand First leader Winston Peters has appealed to National MPs to step back from a "separatist abyss" as the Resource Management Bill is again debated in parliament.

The bill, which makes sweeping changes to the Resource Management Act mainly to make it easier to free up land for housing, is due to come before MPs again on Tuesday afternoon.

Last month the government secured the support of the Maori Party to pass the legislation through its remaining stages by offering enhanced iwi participation in the decision-making process.

But Mr Peters says reform should be based on the principle of "one law for all".

"This country is about to go down a racially divisive abyss and the only ones who can do something about it is the National Party caucus," he said on Tuesday.

"It's time for them to step up."

He has sent a letter to each caucus member asking them to suspend the Bill's passage.

But Maori Party co-leader Marama Fox says Mr Peters is "off the mark".

"We've been negotiating this for two years and this is fundamental to a greater say for Maori and the protection of the environment for all people," she said.

Prime Minister Bill English called Mr Peters' letter "game playing" and said changes to the RMA would make it cheaper, easier and faster for councils to make decisions.

He said nothing in the iwi consultation provision changed the council's decision process but meant faster processes where councils and iwi could agree on which consents were sent for consultation.

Meanwhile Act leader David Seymour has announced he will seek to introduce four amendments when the legislation comes before the committee of the whole house, including reversing the iwi consultation requirements.

He also wants to abolish a provision that would allow the environment minister to override council planning decisions.

That was one of the conditions Act and United Future urged the government to drop in exchange for their support passing the legislation through its final stages.

Instead the government reached an agreement with the Maori Party to streamline iwi participation in exchange for their two votes.

Mr Seymour said the offer resulted in even more complexity and costs to develop and wants to reverse those "self-interested requirements" with his amendments.

"This is a continuing nightmare for prospective homeowners who desperately need more houses built," Mr Seymour said.

Earlier Mr English rejected "misleading" claims made about the reforms in an open letter by former Act MP Muriel Newman.

The letter alleged the government was making major constitutional changes and accused National of being "held to ransom" by the Maori Party.

"There's parts of it where we've worked with the Maori Party and iwi on streamlining the way they participate in RMA processes and we're quite happy with those bits of the bill - they don't change the decision making process," he said.

"If there's been some wording change in the select committee we don't believe they're significant, certainly not of a constitutional nature."