Peters holds top secret talks with US
Author

Section

Publish Date

Wednesday, 15 November 2017, 12:23p.m.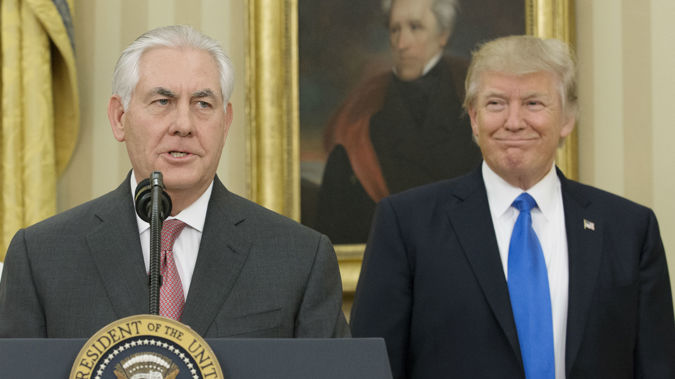 US Secretary of State Rex Tillerson has held a surprising last-minute meeting with Foreign Minister Winston Peters to discuss an issue relating to the Pacific.
But what that issue is remains top secret.
Mr Peters sat down for the meeting with the US' top diplomat in the Philippines on Tuesday morning at Mr Tillerson's request, just days after the pair held formal bilateral talks in Vietnam at the APEC summit.
"I can't tell you about the details of it," Mr Peters said after the meeting.
"It's to do with this region and initiatives coming in the future but it would be remiss of me - the prime minister has been fully informed of it - to divulge what it was about until we know."
There's speculation it could relate to a mysterious tweet by US President Donald Trump.
"I will be making a major statement from the White House upon my return to (Washington) DC," he tweeted before boarding Air Force One to return home after his 12-day tour of Asia.
Prime Minister Jacinda Ardern was equally reluctant to talk about the contents of the meeting.
"One would be unwise to predict the nature of any of President Trump's tweets," she said.
Mr Peters had briefed her on the contents of his meeting with Mr Tillerson.
Afterwards, when talking about the action that could be taken to de-escalate the situation, Ms Ardern said dialogue was still an option.
But she wouldn't give anything away when asked if Mr Tillerson's urgent need for a second bilateral meeting had anything to do with the rogue nation.
"Again, as the minister of foreign affairs has said, when we're in a position to do so we'll share the details of what we've discussed.
 - NZ Newswire