Ombudsman launches investigation into Auckland councillors' complaints
Author

Section

Publish Date

Thursday, 14 June 2018, 2:57p.m.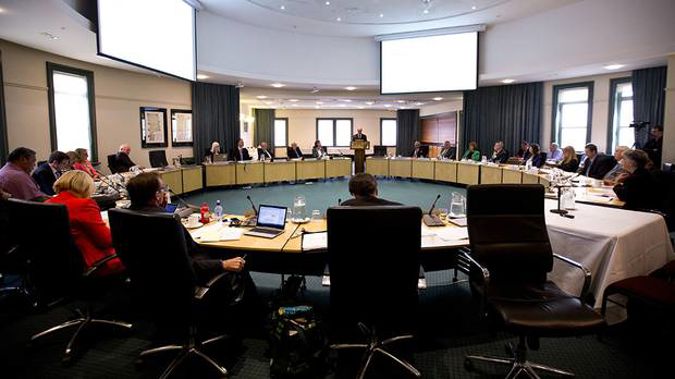 The Chief Ombudsman has launched a formal investigation into Auckland councillors' complaints regarding access to a report into a proposed downtown stadium.
Peter Boshier will conduct a formal investigation into the two complaints.
They relate to Auckland Council's decision to impose conditions on the release of the National Stadium and Precinct Pre-feasibility Study reports to councillors.
Councillors Cathy Casey and Efeso Collins complained to the Ombudsman about three weeks ago over Goff's refusal to give councillors a full copy of the stadium reports they said they could only see at his mayoral staff. Boshier said the first stage of his investigation had now started.
"I have written to the chief executive of Auckland Council and notified the complainants.
"I am unable to comment any further as I am required by law to treat all evidence as confidential and all enquiries secret.
"However, I do wish to complete my investigation as soon as possible given the high public interest in this case."
Auckland Mayor Phil Goff has been under fire after councillors' access to the stadium report was restricted.
Nearly half of Auckland councillors this week penned a letter of no confidence in Goff after his refusal to give councillors full and open access to a $923,000 report by PwC on a proposed downtown stadium. Goff has said he was maintaining confidentiality by not giving councillors full and open access to the pre-feasibility report.
The pre-feasibility report by PwC found a stadium with a capacity of 55,000 spectators for rugby, rugby league and football and 65,000 for concerts could be built in the central city for between $1.1b and $1.5b.
The Herald is seeking comment from the mayor.
Now we're talking! For all the best news, debate and conversation, sign up for the Newstalk ZB newsletter here.