National MPs walk out of Parliament after Simon Bridges ordered to leave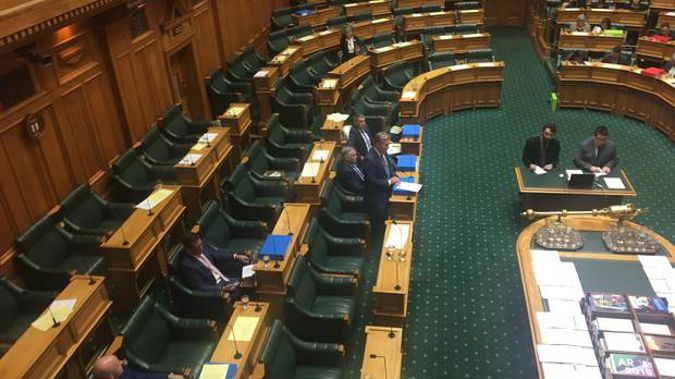 Most National MPs have staged a walk-out of Parliament after Speaker Trevor Mallard ordered leader Simon Bridges to leave during Question Time.
Mallard appeared to kick him out for accusing the Prime Minister Jacinda Ardern of "ducking and diving" on the Karel Sroubek case.
Mallard however gave no reasons as he ordered him to leave.
Shadow leader of the House Gerry Brownlee was also ordered to leave after saying Bridges seemed to have struck a nerve.
Was just kicked out of the House. PM won't answer serious questions on Sroubek. The Speaker leapt to her protection and I called him on it.

— Simon Bridges (@simonjbridges) December 5, 2018
National MPs Nick Smith then accused Mallard of "bulling" behaviour on several occasions.
Out of the 56 National MPs, there are now fewer than 10 left in the House.
Tensions have been building between National and Mallard over an alleged bias by Mallard against National and yesterday he accused Bridges of being "smart arse" in his questions.
Mallard withdrew and apologised fairly soon afterwards.