Little: Labour would turn Housing NZ into a public service
Author

Section

Publish Date

Saturday, 9 July 2016, 3:10PM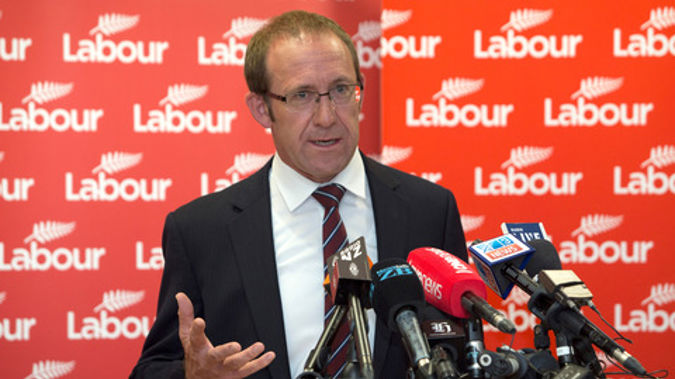 Labour leader Andrew Little says Labour will turn Housing NZ from a corporation into a public service department and use the dividends it pays to the Government to build more state houses.
Little set out the policy change at a special Labour Conference in Wellington today, coinciding with its centenary.
Labour would allow Housing NZ to keep the money from dividends and instead buy and maintain state houses. Little has also pledged to 1000 state houses a year until the demand was met.
"With thousands of needy families on the waiting list for a state house - and the homeless waiting an average of more than five months for housing - there has never been a more important time to make these changes."
He said National had turned Housing NZ into a "cash cow" and taken a net amount of $523 million from it in dividends. He said there were now 2500 fewer state houses than in 2011.
"Of all the galling aspects of National's non-response to the housing crisis, the worst has got to be their treatment of state housing. How is it that in the worst housing crisis in living memory, the highest ambition National has for Housing NZ is to be a cash cow."
 "Labour will stop National's state house sell-off and commit to substantially increase the number of state houses."
It is a step further than Labour's 2014 policy on state housing, when Labour promised to build more houses and criticised National for taking dividends, but did not propose changing the structure of HNZC.
Little said reverting Housing NZ to a public service would mean Housing NZ would carry out policy and housing assessment rather than the Ministry of Business, Innovation and Employment and the Ministry of Social Development.
Little said Labour had introduced the state housing programme as one of many major reforms. "We believe in an active state, dedicated to ensuring every citizen has security and opportunity and the chance for a good life."
Finance Minister Bill English has previously defended National's steps on state housing, saying in May HNZC had 924 houses contracted or under construction and in Auckland 589 were under construction or contracted for delivery this year. It was also negotiating for the delivery of a further 55 and had identified opportunities for a further 1319.
The Government spent more than $2 billion a year supporting people in need with accommodation, including almost $800 million subsidising social housing tenants' rent.
He also defended taking a dividend from HNZC.
"The dividend is not the issue, and is the normal way successive governments have used to place a discipline on Housing NZ to use its $19 billion of assets well in delivering suitable housing where it is most needed."