Greenpeace want plastic bags banned immediately
Author

Section

Publish Date

Sunday, 27 August 2017, 3:11PM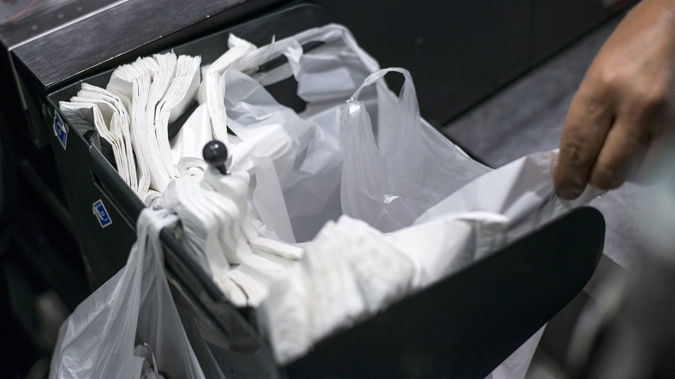 Greenpeace New Zealand are in support of the Green Party's plan to ban plastic bags, however they want it done faster.
The Greens earlier announced plans to get rid of single use plastic bags in the next three years, but Greenpeace wants it done immediately.
Senior Campaign Advisor for Greenpeace New Zealand, Steve Abel, said it's time for political parties to take the position of banning plastic bags.
"It's undeniable that plastic bags are a big part of the plastic pollution problem which is impacting our sea life," he said.
Mr Abel thinks it's a really good first step by the Greens to ban single use plastic bags as part of a general plan to ban all single use plastics.
The Green Party had previously said they would charge 20 cents a bag if they were part of the next government after the election in September.
However Greenpeace is against this and believes it would harm the process of getting rid of them altogether.
"It doesn't lead to long-term reduction or elimination of plastic bags. We just need to get rid of them altogether," Mr Abel said.