English takes Govt to task over bipartisan offer on child poverty
Author

Publish Date

Tue, 30 Jan 2018, 12:50PM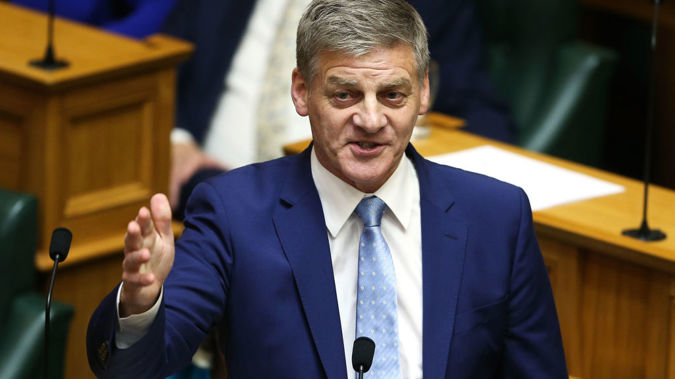 English takes Govt to task over bipartisan offer on child poverty
Author

Publish Date

Tue, 30 Jan 2018, 12:50PM
A red-faced Bill English has had to admit the Government wrote to him before Christmas about its plans to reduce child poverty.
Jacinda Ardern wrote to English 48 days ago outlining the key aspects of her child poverty bill and offering a briefing from officials - but English says that doesn't amount to a bipartisan approach or adequate consultation.
Yesterday the National leader said he'd only just been offered a briefing.
"Well I don't recall everything that was discussed yesterday, but the letter did come before Christmas. That is not genuine commitment to a bipartisan approach to child poverty."
His comments come a day after he attacked Labour for taking a symbolic approach to bipartisanship and taking National's support for the TPP for granted, but conceding the Government had been "a bit more constructive" on child poverty.
But Prime Minister Jacinda Ardern says her Government did all it could to keep English in the loop.
"I wrote to Mr English on the 13th December. I offered a briefing to him and at that point also included a one-page summary of the bill [and] he asked for a briefing in the new year."
This afternoon Ardern, who is also the Minister for Child Poverty Reduction, will announce the details about her bill. It is expected to require published reports on several measurements of child poverty, and bind future governments to set targets to reduce it, set a strategy to meet the targets, and report on progress every Budget.
The letter asked for National's support and outlined details about the bill including its purpose, the reporting mechanisms and the proposed measurements for child poverty, as well as an offer of a briefing. It is understood a briefing before Parliament rose for the year would have been provided.
English replied a week later saying he wanted a briefing in the New Year, and stressing the importance of a strategy on how to lift people out of poverty. He made a plea for keeping National's Better Public Service targets as a tool for doing so.
Yesterday English criticised the Government for its lack of consultation over child poverty, saying it seemed more like symbolism rather than a genuine attempt for bipartisan support.
This morning Ardern said she was "saddened" to hear the criticisms and revealing that she had written to him 48 days ago.
Asked about the letter, English was adamant that it did not amount to a genuine bipartisan approach.
"We haven't had the opportunity to influence [the bill]."
Asked whether he had asked the Prime Minister's office for more detail and a chance to consult, he said: "We didn't do that. It was over the Christmas period.
"I don't think the Government ever intended us to be a position to influence that [child poverty] legislation.
"If you want genuine, multi-party commitment, you have to go through a genuine discussion about what the content is going to be. The Government has not done that."
He again criticised the Government for abolishing public service targets "just because it's the previous Government's initiative".
"That is not a sign of goodwill or bipartisanship. Maybe it was done to deliberately antagonise."
He said the previous Government had not consulted Labour on its approach to child poverty, but "we didn't pretend we were trying to be bipartisan".
English will have a briefing today before Ardern's announcement this afternoon.
Ardern said she still hoped to have cross-party support for her bill.
"Probably the thing that would be most political would be the targets themselves. That's why they're not contained in the law."
- additional reporting Derek Chang, NZ Herald