Dunne and Dusted: United Future calls it quits
Author

Section

Publish Date

Monday, 13 November 2017, 9:37p.m.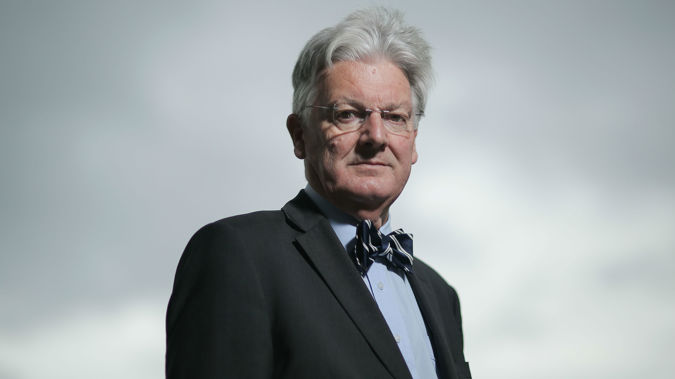 United Future is calling it quits, leader Damian Light has confirmed.
A letter sent out to members this week said the party's leadership had voted to disband after it received just 0.1 per cent of the vote in this year's general election.
The centrist party had survived on the back of an electoral deal in Ohariu between long-time leader Peter Dunne and the National Party - but Mr Dunne's resignation this year - sparked by poor poll numbers - meant it failed to return to parliament.
His replacement, Mr Light, on Tuesday confirmed the party would be ending.
"We have decided is it time to disband the United Future party," he said.
Light said that United Future had been having "robust discussions" about its future and that despite its successes in Parliament "it is no secret that we have struggled at election time".
"Since the election we've been investigating why - we've talked to members and non-members, those who voted for us and those that didn't.
"We know people like our policies and vision but it hasn't translated into votes. While the reasons vary, what has become clear is that United Future will not be able to achieve the significant number of votes required to break the threshold.
"This decision has not been made lightly and has been debated at length, with a motion unanimously passing at this weekend's annual general meeting in Auckland."
It had become clear the party was not capable of reaching the 5 per cent threshold to re-enter parliament, Mr Light said.
"We're extremely proud of what we've achieved over the past 15 years, working alongside the government of the day, both National and Labour.
"However despite our successes in parliament, it is no secret that we have struggled at election time."
Current leader Damian Light. Photo/NZ Herald 
United Future was the product of a merger between the centrist United New Zealand party and the conservative Future New Zealand party for the 2002 election.
It won eight seats that year but its support dwindled to a single seat by 2008 and never recovered, with Mr Dunne its only MP in parliament since then.