Six days without Neve: PM riding solo to Singapore and PNG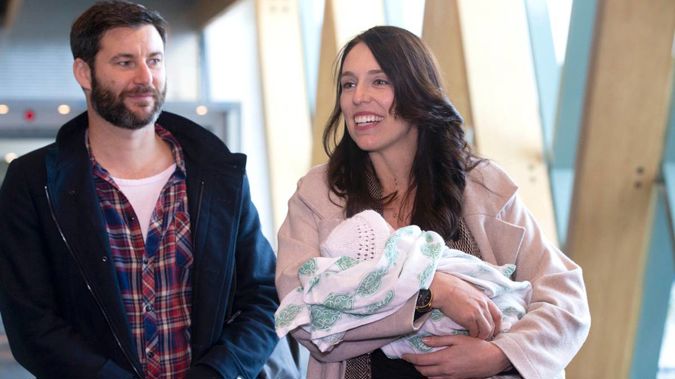 Prime Minister Jacinda Ardern's trip to Singapore and Papua New Guinea this week will be her longest absence from her five-month-old baby, Neve.
She will be away for six days but will be in touching home base every day.
Ardern has taken Neve with her before, to New York in September when she attended leaders' week at the United Nations General Assembly.
Her partner, Clarke Gayford, went to New York too to take care of the baby.
But uncertainty around the logistics in Papua New Guinea led the couple to decide that Ardern would be best to travel without him and the baby on this trip.
The RNZAF Boeing 757-200 will be landing in PNG on Saturday to drop Ardern off for the Apec summit and then departing for Cairns.
There is not enough space to park planes with 21 leaders attending, most with their own planes.
Gayford and the baby could have gone on to Cairns but the uncertainty was about whether all passengers would be required to disembark the RNZAF plane at Port Moresby before heading there for whatever reason.
PNG has had a polio outbreak recently and the baby has not been vaccinated.
Ardern flew to Nauru without Neve for the Pacific Islands Forum in September but that was for only a day.
The baby is already used to the bottle because Ardern breast-fed the baby for four months.