$23million to be spent on getting kids riding bikes
Author

Section

Publish Date

Monday, 26 November 2018, 1:47PM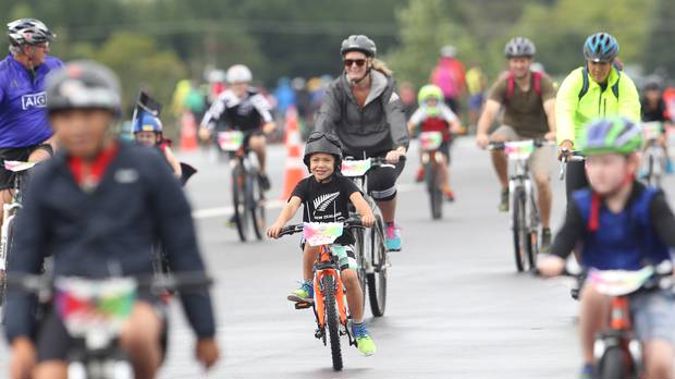 The New Zealand Transport Agency will spend $23 million over three years to get more children riding bikes, Associate Transport Minister Julie Anne Genter has announced.

Bikes in Schools, a charitable trust that aims to get children cycling regularly through the provision of bikes, equipment and tracks to schools, will receive $6.7m for the programme to be extended to around 120 schools, Genter said.

That would give an additional 43,000 children access to the facilities.

"New funding for Bikes in Schools will be increasingly targeted towards low-decile primary schools," Genter said at an announcement at Titahi Bay School near Wellington this morning.

"Not every child has a bike at home so this will help ensure kids don't miss out on the opportunity to learn to ride." 

Bikes in Schools allowed children to learn and practise riding their bikes in a safe area at school.

"Cycling is a fun, easy way to make exercise part of everyday life," Genter said.

The NZTA will also double funding to $16.3m over three years for cycle skills training - $12m for cycle skills training nationwide and $4.3m for the BikeReady programme
BikeReady is a joint programme between ACC and the NZTA which provides cycle skills training by qualified instructors to around 98,000 school students nationwide.
"In the 1980s more than half of school kids walked or cycled to school. Today it's less than a third. We want to turn that around," Genter said.

According to 2015 Ministry of Transport figures, the average time biked by children aged 5 to 12 fell from 28 minutes a week in 1990 to just four minutes a week in 2014.
The average distance they ride fell from 2.8km a week in 1990 to 500m in 2014.
"Cycle skills training is often the first experience Kiwi kids have with the road environment. It not only teaches kids how to be safe on a bike but how to be responsible road users," Genter said.

The funding is part of $390m set aside in Budget 2018 for walking and cycling paths and safety initiatives out to 2021.