Late-night earthquake breaks GeoNet record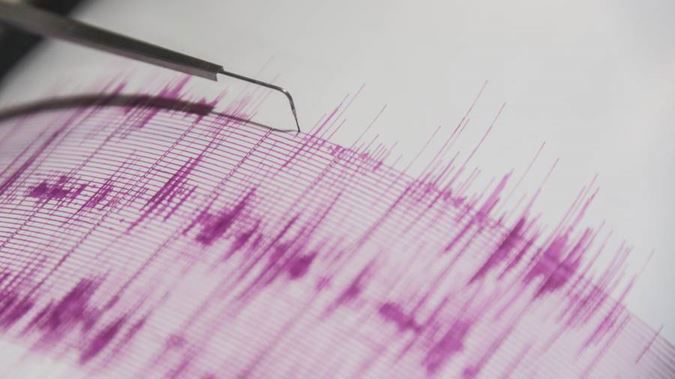 Late-night earthquake breaks GeoNet record
A magnitude 5.4 earthquake north-west off the coast of Paraparaumu has broken a GeoNet record for the most "felt reports" the agency has ever received for an earthquake.
The shake occurred yesterday at 11.45pm and was felt by more than 26,500 people from Christchurch to Auckland.
A person in Palmerston North said on Twitter they heard the the noise and then the house shook, "like a large freight train passing".
The central Fire and Emergency New Zealand service were not called to any reports of damage following the quake.
It was the second earthquake recorded off the West Coast of the North Island last night.
Widely felt earthquake shakes central New Zealand - and breaks felt record! The M5.4 earthquake that occurred at 11:45pm on Saturday, is now a record holder with the most felt reports we have ever received for an earthquake.
Read more here: https://t.co/Kb8tJZOnXE #eqnz pic.twitter.com/K4lCLq6N6Q

— GeoNet (@geonet) January 25, 2020
Just a few hours earlier a magnitude 4.7 earthquake with a 50km depth struck in the same area and was felt by more than 3700 people.
The 5.4 earthquake is now the record holder for the most "felt reports" GeoNet has ever received for a quake.
The previous record holder was the disastrous 2016 Kaikōura earthquake, when GeoNet received 15,840 felt reports.
During the 7.8 Kaikōura earthquake more than 20 faults were activated - 14 of which ruptured violently enough to displace land by more than a metre.