Wet and windy start for Rhythm and Vines campers
Author

Section

Publish Date

Friday, 29 December 2017, 8:32a.m.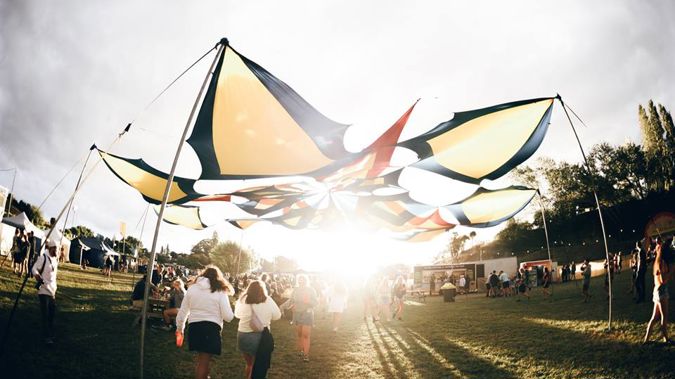 Wet and wild weather have greeted the 7000 strong crowd who braved the weather for the start of the Rhythm and Vines music festival.
Campers at the Gisborne festival were forced to bunker down in their tents, as strong winds and heavy rain lashed most of the Hawke's Bay area last night.
READ MORE: Wild weather threatens Rhythm and Vines campers
Rhythm and Vines founder Hamish Pinkham told Tim Dower it was a challenge for the campers who arrived early.
"The kids were wrapped up with as many layers as possible but it doesn't seem to be dampening the spirit.
"As long as they get a bit of a taste of that famous east coast sunshine by the time they're here, I think everyone will walk away happy."
The good news for those there is that there's a much better forecast for the next couple of days.