'We are mourning': Schoolboy killed in stolen car crash
Author

Section

Publish Date

Thursday, 14 June 2018, 11:28a.m.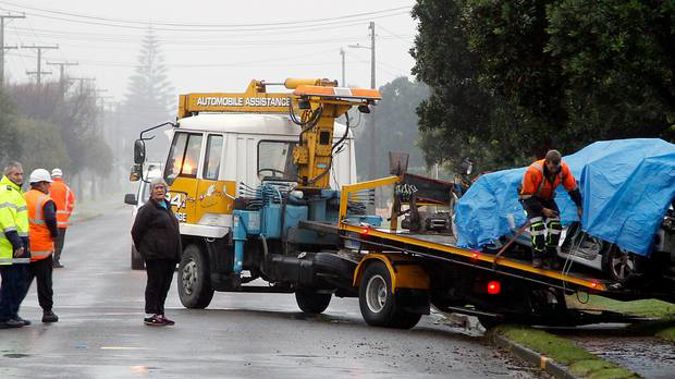 The family of a youth killed when a stolen car in which he was a passenger crashed into a tree in Whanganui yesterday have asked to be left alone to grieve.
A family spokesperson said: "At this current time my family will not be speaking to anyone. We are mourning our loss."
The male died at the scene after a speeding car crashed into a tree on Polson St, near Castlecliff Primary School.
Police said the car was stolen but was not being chased at the time.
The victim was the front-seat passenger of the silver Mazda Axela. Its driver abandoned the car.
Police dog units searched for the driver but did not find him.
Whanganui police urged anyone who might know him or might have seen the car in the area to contact them.
Anna Colman said she heard a crash that "sounded like an earthquake" from her nearby home.
"I ran outside and had a look, a lot of people were standing around screaming, which is not the thing to do.
"I ran over and took the young man's pulse, but I felt nothing. I said 'no, he's gone, he has taken his last breath'."
Colman said she could not believe the driver had fled.
"It was shocking, I hope he gets caught for this.
"He should have stayed there and comforted the passenger, but no, he took off."
Colman blessed the scene of the crash and said she felt for the family who lost a loved one.
Sergeant Colin Wright said cordons in place and a dog failed to find the driver.

"Witnesses say they saw a car traveling in excess of the 50km limit. It's come past the school, we don't know what speed it was travelling. It was raining, the road was wet and it has crashed into a tree.
"If anyone knows the identity [of the driver] or saw this silver car in the area, please contact Whanganui police."