Waiau after quake: Red stickers and toppled tombstones
Author

Section

Publish Date

Tuesday, 22 November 2016, 7:49AM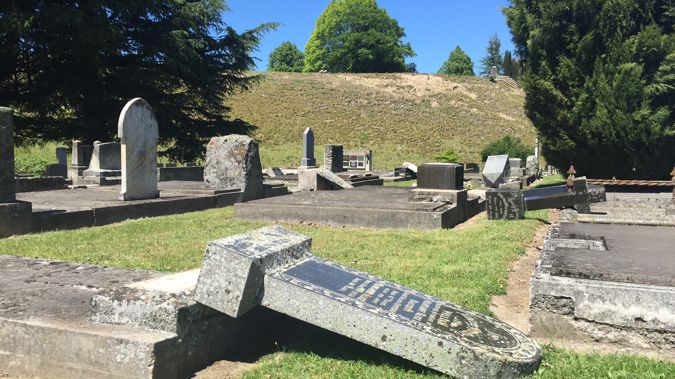 A devastating blow for the tiny North Canterbury town of Waiau.
26 buildings in the town, which has a population of about 300, have been red-stickered following safety checks.
Last Monday's giant magnitude-7.8 jolt tore through the tiny North Canterbury township, destroying houses and local amenities including its only pub, bowling club, Scouts den, swimming pool, kindergarten, and church, while tearing roads and farmland. 
Photos: Severe earthquake damage in Waiau
Civil Defence believes building inspectors have assessed, checked or inspected more than 1300 homes in the Hurunui District.
Of them, around a thousand buildings have been ruled safe to use, and about 120 structures have restricted use as they may have some damage.
51 buildings in Hurunui have so far been issued red stickers meaning they're unsafe to enter - more than half of them in Waiau.
Gravestones and memorial pillars have toppled in earthquake-battered Waiau's local cemetery.
Tombstones lie fallen, cracked, and broken. Memorial pillar stones are twisted, toppled or left teetering precariously in the ordinarily well-groomed graveyard on the outskirts of town.
"It's very sad to see," said one elderly visitor who did not wish to be named today.
"They need to come and fix it up. I know there's been a lot of damage and there's a lot of suffering here but we can't forget about our dead."
Hurunui District Council today said it had been made aware of the damage.
"We have teams out doing business as usual work and they will take care of these things affected by the earthquakes as soon as possible," a spokeswoman said.
Additional reporting by Kurt Bayer of the NZ Herald