Two homes flipped in three days for $600k
Author

Publish Date

Sat, 1 Apr 2017, 7:23AM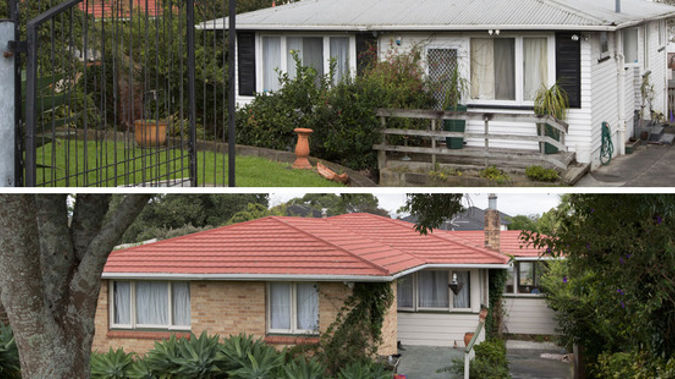 Two homes flipped in three days for $600k
Author

Publish Date

Sat, 1 Apr 2017, 7:23AM
A real estate agent who sold two adjacent homes is adamant he got "top dollar" for his clients, despite a speculator flipping both properties three days later for an extra $300,000 each.
One of the families had no idea their old home, which they spent years renovating, had been on-sold till approached by the Weekend Herald.
"[An investor] making 300 grand on each property in the space of three days, having done nothing, makes you feel sick," Hamish Osborne said.
"We put a lot of hard work into that place compared to them who did absolutely nothing."
East Auckland-based Harcourts agent Liang Dai said he was equally shocked to learn both properties had been flipped, but believed the initial sales prices he helped negotiate were fair.
"We felt very let down," Dai said.
"We're very aware of all the speculation and our duty to get the best for the vendor."
Harcourts is standing by its agents, who it says met all legal and professional standards, and maintains the original vendors got a good price.
Both cases have now been referred to the Real Estate Agents Authority (REAA).
It is the latest in a string of cases uncovered by Herald investigations of speculators cashing in on soaring Auckland house prices at the expense of Kiwi families.
Hamish and Emma Osborne had owned their five-bedroom Pakuranga house at 21 Ayr Rd since 2011.
Osborne said Dai and his Harcourts Eastzone colleague Cindy Miao door-knocked the family last June, saying they specialised in selling to developers and could get a high price if the Osbornes put their quarter-acre property on the market.
The agents were also negotiating with neighbour Xin Chen at number 23, with a view to selling both properties as a development package.
The houses sit on a combined 1850sq m site which is zoned for terraced housing.
The Osbornes have three young children and had recently purchased another home, so decided to sell.
The agents told the couple $1.15 million was a realistic price expectation based on similar sales in the area, Osborne said. He is now staggered that estimate was "essentially $400,000 out".
Two potential buyers viewed the property and two offers were presented.
The Osbornes signed a sale and purchase agreement with investor Harpreet Singh for $1.25 million on July 5. Property records analysed by CoreLogic show the actual buyer was Gurmeet Kaur.
"I was reasonably happy with the price," Osborne said. "My wife took a little more convincing."
Dai and Miao received more than $40,000 in commission on the transaction.
However, the Osbornes' house was on-sold on July 8 for $1.55 million, this time through Barfoot & Thompson, to Nirmal, Ashish and Ankit Sevta.
Chen's four-bedroom property next door was also sold to Kaur for $1.25 million on July 5, then again on-sold to the Sevtas three days later for an additional $300,000.
The two properties' combined final sale price is more than twice their capital valuations, underlining what developers will pay for large tracts of land, ripe for intensification under the Unitary Plan.
All four sales effectively occurred on the same day when the transactions settled contemporaneously on September 30.
Both properties are currently rented.
Dai defended his actions and said Harcourts had documented evidence that its processes were sound.
"There's a bit of finger pointing at the moment so I have to be careful, but I'm pretty sure we are all good."
He added that "top dollar was definitely achieved" for the Osbornes and Chen, and the properties were not worth what the Sevtas had subsequently paid.
In a statement Harcourts said it was confident Dai and Miao had conducted themselves professionally.
The agents did not know Singh or Kaur and had no knowledge or involvement in the on-sales.
"The [Osborne] sale came about after a multi-offer situation and, according to a comparative market analysis, the price achieved was a good one."
Harcourts was assisting with the REAA investigation.
Barfoot Papatoetoe branch manager Paul Davis confirmed his agent was approached by Kaur when the first sales went unconditional.
"She was obviously impressed with [the agent's] appraisal range of $1.5 million to $1.6 million per property... Then she listed with the agent and asked it be sold as soon as possible."
The agent contacted the Sevtas, who were looking for a development opportunity, and they made a quick offer.
The final sale price reflected the development potential of the site.
It was "very much in line with other sales at the time and therefore a fair market value".
All legal processes had been followed.
Singh and Kaur declined to comment this week. Chen and the Sevtas could not be reached.