90-year-old temperature record shattered in Wellington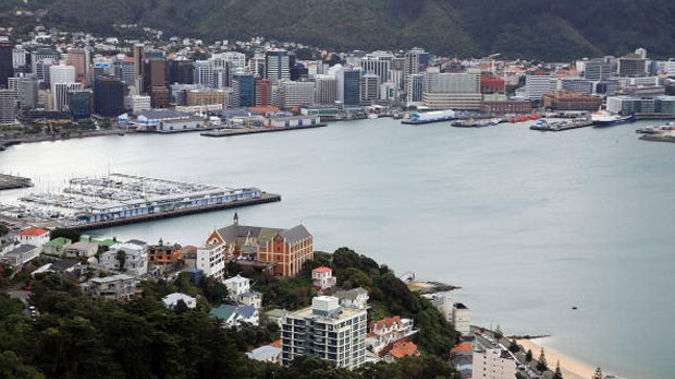 A 90-year-old temperature record has been broken in Wellington today as New Zealand continues to swelter through a heatwave.
For about 10 minutes this afternoon, the temperature in the Wellington suburb of Kelburn rose to 30.3C.
Metservice meteorologist Georgina Griffiths said that was the highest temperature recorded at the site since records began in 1927.
The high temperatures shut down parts of Wellington train network at rush hour this evening, forcing huge delays.
About 8000 commuters had to find another way home after the outage affected the Hutt and Johnsonville lines.
KiwiRail general manager operations Anthony Mills said unusually high temperatures had overheated the wires which provided the overhead power supply on the Hutt and Johnsonville lines.
This led to the cancellation of services on those lines.
"Services are expected to return to normal once temperatures fall, in time for peak tomorrow," Mills said.
"We regret the inconvenience to commuters."
Bus services were provided to people whose train services were cancelled.
But commuters reported "chaos" and gridlock as many people drove into the city to pick up stranded passengers.
Auckland also hit 30C, the first time it has passed that milestone since the same time last year. The warmest place was Whenuapai, which reached 30.3C.
The highest temperatures were recorded in inland parts of the North Island, which are too far from the coast to be cooled by onshore seabreezes.
The hottest spot in New Zealand today was Kawerau in the Bay of Plenty, which reached 34.3C.
Taumaranui reached 33.6C, the second hottest recorded temperature there and the highest since 1947.
New Zealand is now on day two of a heatwave - which is defined as a five-day period in which temperatures are 5C above the monthly average.
The warm air, which is being driven by a heatwave from Australia, is expected to last until Friday in the South Island and Saturday in the North Island.
Most parts of New Zealand will be fine tomorrow, with Christchurch likely to be the hottest region at around 31C.
Today's hotspots
Kawerau - 34.3C
Taumaranui - 33.6C (2nd highest temperature on record)
Koromiko (Marlborough) - 33.1C
Kawatiri (Nelson/Tasman) - 33C
Galatea (Whatakane) - 32.8C