St John calls for compulsory seatbelts on buses
Author

Section

Publish Date

Friday, 10 August 2018, 2:09p.m.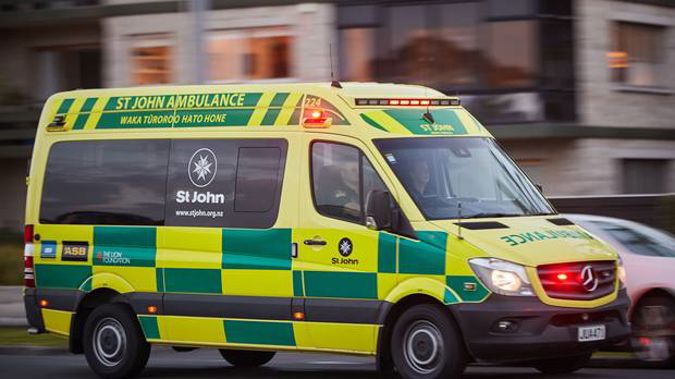 St John is calling for compulsory seatbelts on buses after ambulance officers observed injuries in recent crashes that could have been prevented, according to director of clinical operations Norma Lane.
It comes in the wake of an announcement by Transport Minister Phil Twyford that there would be an investigation into the safety of buses after three crashes in two weeks.
Twyford has instructed the Ministry of Transport and the New Zealand Transport Agency to look in the three incidents.
Taranaki bus driver Allan Campbell, 69, was killed after his vehicle left the road and crashed into a ditch on State Highway 3 on Wednesday.
There were 13 passengers from Inglewood High School aged 12-17 on the bus at the time of the crash, of which 10 suffered minor injuries.
The incident was the second fatal bus crash in two weeks and the third serious crash involving a bus.
Last week, 19 people were injured after the bus they were travelling in crashed into a ditch alongside State Highway 1 in the Manawatu.
Another bus crash on Mt Ruapehu killed 11-year-old girl Hannah Francis when the vehicle she was travelling in rolled near Turoa skifield on July 28.
All three buses involved in the crashes were Mitsubishi Fuso models, though the bus in Wednesday's crash was said to be a ''totally different'' type of vehicle and much larger.
Lane said she welcomed the announcement by Transport Minister Phil Twyford that there would be an investigation into bus safety.
In each of the three recent bus crashes, ambulance officers had seen injuries that were preventable if passengers were belted in, she said.
"We're calling for improved safety standards including compulsory seatbelts on buses of an agreed definition."
St John would be keen to participate in discussions with the Ministry and NZTA as they conducted the investigation, she said.
Twyford said the investigation would allow him to see the facts and identify if there were any common elements within the three crashes.
''I have asked the Ministry of Transport and the NZTA to look at these three incidents and first, tell me whether ... the certificate of fitness testing has been implemented with sufficient rigour.
''Secondly, I want them to look at all three cases and see whether there are any common elements that we can learn from.''
Other issues to be looked at were the age of the vehicles and whether seatbelts needed to be compulsory in buses, he said.
When asked whether the issue was with Fuso buses, Mr Twyford said, ''I can understand why people would jump to conclusions based on the fact that the three incidents have involved buses of the same type, but ... there may be other factors at play here.''
The ministry would look at the incidents from a policy perspective and NZTA would take a more operational approach.
The report was expected to be submitted in the next few weeks.