Shock after pregnant Wellington woman's death ruled not suspicious
Author

Section

Publish Date

Sunday, 25 November 2018, 9:15a.m.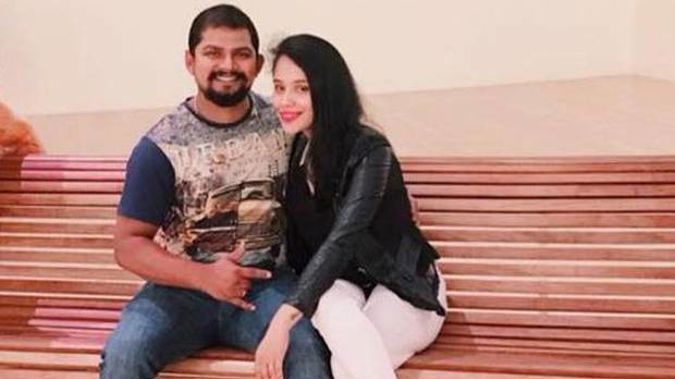 The family of a pregnant woman found dead on a remote Wairarapa beach is reeling at news from Police that her death is "not suspicious".
Indian national Sonam Shelar was five months pregnant when she disappeared on Saturday.
Husband Sagar Shelar reported her missing on Sunday. On Wednesday three teenage surfers discovered a body at White Rock Beach in the Wairarapa, part of which can only be accessed from private farm land.
Police confirmed they are not treating the 26-year-old's death as suspicious and have referred the case to the Coroner.
Speaking to the Herald from Mumbai, India, family spokesman Harshal Patkar said the family was in shock.
"The family is in grief at the moment - that I can definitely say," he said.
Earlier this week, Patkar said he suspected foul play was involved.
The family saw Sonam as a mentally strong woman. Patkar had said the thought of her harming herself was completely unlikely.
Sagar Shelar, a 32-year-old chef, had earlier said his wife had been upset after an ultrasound scan showed the couple might be expecting a girl, because she desperately wanted a boy.
Shelar's final movements are not clear but police launched a search for the Khandallah resident by Monday.
They called for residents on Cashmere Ave and surrounding streets to come forward with any CCTV footage they might have.
Moving forward, Patkar said the family was working out how some of Shelar's relatives could get to New Zealand.
"I cannot tell you the exact date or anything, but that process is happening," he said.
Some family members had expired passports, he said, and they were having issues with paperwork.
In the meantime, the family had been gathered together in Mumbai.
Shelar, a former fitness trainer in India, moved to Wellington to be with her new husband in April this year. The pair married in December.
Sagar Shelar's sister said her brother was coping as well as he could.
On Saturday morning a friend of Sagar Shelar's, Ashish Ambavkar, said he and others had rallied around their mate to provide emotional support.
Earlier in the week Shelar's family in India said they hoped at least one family member would travel to New Zealand.
Her mother was said to be devastated at the out-of-character disappearance.
Police thanked the community for their assistance in the case.
WHERE TO GET HELP:
If you are worried about your or someone else's mental health, the best place to get help is your GP or local mental health provider. However, if you or someone else is in danger or endangering others, call 111.
If you need to talk to someone, contact the following free helplines:
Lifeline: 0800 543 354 (available 24/7)
Suicide Crisis Helpline: 0508 828 865 (0508 TAUTOKO) (available 24/7)
• Youthline:0800 376 633
• Need to talk? Free call or text 1737 (available 24/7) 
• Kidsline: 0800 543 754 (available 24/7)
• Whatsup: 0800 942 8787 (1pm to 11pm)
• Depression helpline: 0800 111 757 (available 24/7)
• Rainbow Youth: (09) 376 4155
• Samaritans 0800 726 666
• Rural Support Trust: 0800 787 254.