Researchers want to find owner of USB stick frozen in leopard seal poo
Author

Section

Publish Date

Tuesday, 5 February 2019, 4:00p.m.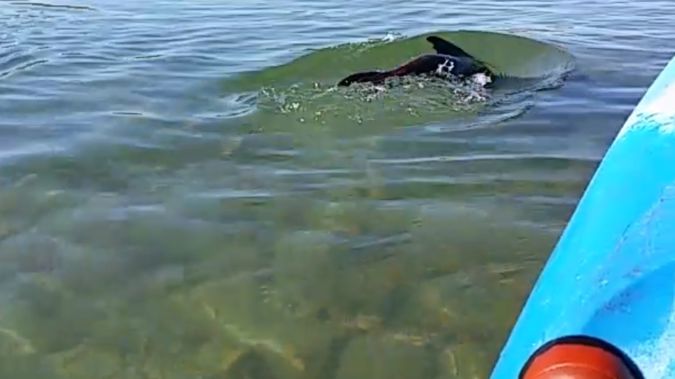 A pile of leopard seal poo may be the last place you think to look for a missing USB stick.
For more than a year, a frozen slab of leopard seal poo sat in a NIWA freezer.
NIWA analysis the poo from around the country, helping understand more about the Antarctic predators health and lives.
But when volunteers, Jodie Warren and Melanie Magnan, defrosted a particular lump of leopard seal poo and sifted through it, they found something large and hard.
It turned out be a USB stick.
One of the photos found on the USB stick. 
Warren says the memory stick was in reasonably good condition and once dry they found photos of sea lions in the Caitlins' Porpoise Bay.
They are looking to return the USB stick to its rightful owner, but in return, they'd like some more leopard seal poo. 
"The more we can find out about these creatures, the more we can ensure they are looked after."
NIWA is searching for the owner of a USB stick found in the poo of a leopard seal…
Recognise this video? Scientists analysing the scat of leopard seals have come across an unexpected discovery – a USB stick full of photos & still in working order! https://t.co/2SZVkm5az4 pic.twitter.com/JLEC8vuHH0

— NIWA (@niwa_nz) February 5, 2019