Reports of man with machete in Rotorua
Author

Section

Publish Date

Tuesday, 6 March 2018, 2:17PM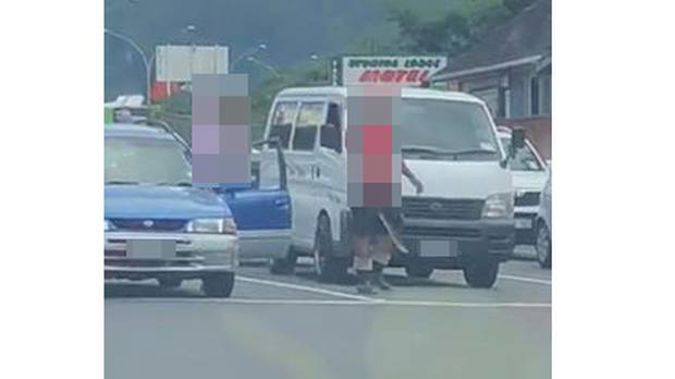 Police have made an arrest following an incident near Rotorua's central city after reports of a man threatening another with a machete.
Police were notified by members of the public about 12.50pm to the incident on the corner of Lake Rd and Tarewa Rd.
A police communications spokewoman said police were told a man had a machete and was threatening another man with it.
Police have this afternoon arrested a man in relation to the incident and he is expected to appear in court once charges have been confirmed.
They are asking any witnesses to contact them.
A witness, who wanted to remain anonymous, said she was a passenger in a car with her mother, waiting at the lights.
Her mother said "Oh my god look at him!" and she spotted the confrontation on the opposite side of the intersection.
She said a man got out of his car with a machete, and another man got out of the neighbouring car.
"They started screaming at each other. The man with the machete held it up like he was going to use it but he didn't.
"It was pretty scary. Mum was also worried about the people in the cars behind them."
She said the lights went green while the men were shouting, but eventually, they both backed away, got in their vehicles and drove on.
The witness said nobody stepped in to break up the two men, and there were other people in both of their vehicles.