Railway death had been 'many years in the making'
Author

Section

Publish Date

Monday, 19 March 2018, 10:09a.m.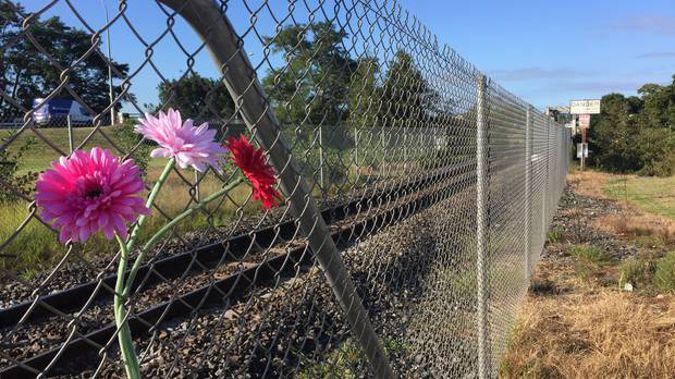 Many measures have been taken to ensure children don't climb onto a rail bridge in Ngaruawahia, but fences are pulled down and young people ignore the warnings, Kiwirail's boss says.
An 11-year-old girl was struck and killed by a freight train when she crossed the bridge in the north Waikato town on Sunday evening.
Higher fences, trespass notices and even a speed restriction for trains have been put in place but they don't work, Kiwirail chief executive Peter Reidy says.
"Young children are accessing the track to jump off the bridge (into the river), so this (death) has been many years in the making," he told RNZ on Monday.
"Youth will use cars to pull the fencing off and even if we restrict the speeds, they climb on the trains and jump off them."
Mr Reidy said police, the local community, council and Kiwirail will meet to discuss further measures and more education for local people about using the bridge to dive into the river.
He said another bridge is an option, but that would still be used to walk over or dive off in the same manner.
"The key, for us, is to limit the access to the railway line."
This stretch of railway line has long been a concern to Kiwirail, with many documented near-misses and police routinely called to clear people from the rail bridge. Video emerged last year of people jumping into the river from moving trains.
Western Waikato police area prevention manager Senior Sergeant Dave Hall said the victim was with a group of friends at the time and it's unclear if they heard the horn first or saw the train before they started running.
From what we can establish it looks like they were on the tracks and have seen or heard the horn from the train from the south, as it was heading north, and they tried to run along the tracks," he said.
"As the train has reached the north end of the bridge it struck one girl and has knocked her from the railway lines and she has fallen on to the ground beside the track and has died at the scene as a result of her injuries."
Some of the girl's family arrived at the scene shortly afterwards, he said.
A post-mortem on the girl would be carried out today.
He said he was unsure which family members managed to get to the scene, and what their relationship was to the victim.
"Staff were talking and working with the family and the process around it."
He said the girl's family weren't far from the scene when the tragedy occurred as they got to the scene pretty quickly.
The girl's death has been referred to the coroner.