Protest flotilla promised for US Navy visit
Author

Section

Publish Date

Wednesday, 19 October 2016, 5:35a.m.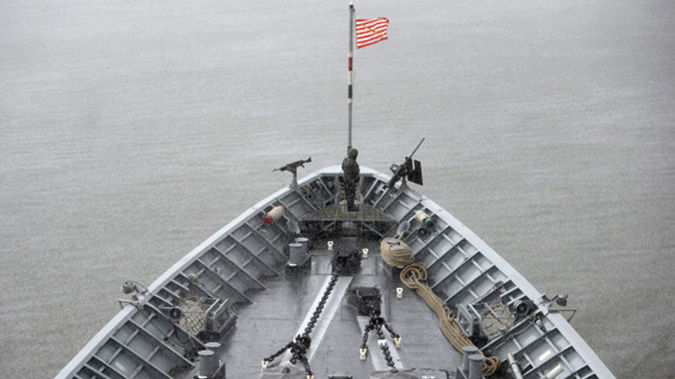 Opponents of an American warship's visit to New Zealand are promising it will be met by a protest flotilla.
The USS Sampson will be the first US warship to enter a New Zealand port since the anti-nuclear stand-off in the mid-1980s.
The destroyer, which isn't nuclear armed or powered, is arriving for the Royal New Zealand Navy's 75th anniversary celebrations in November.
But Auckland Peace Action member Valerie Morse says there will be an on-water flotilla to oppose the visit of the Sampson and representatives of any other navies.
"This warship visit is about preparing New Zealand for war," she said.
"The naval war training exercises in the Hauraki Gulf are the real reason for this US warship visit."
At least 15 countries are expected to participate in an international naval review in Auckland to celebrate the RNZN's anniversary.
The six-day review starts on November 17 with the entry of the fleet into Waitemata Harbour.