Poverty link with children's mental health 'unarguable'
Author

Publish Date

Mon, 14 May 2018, 6:09am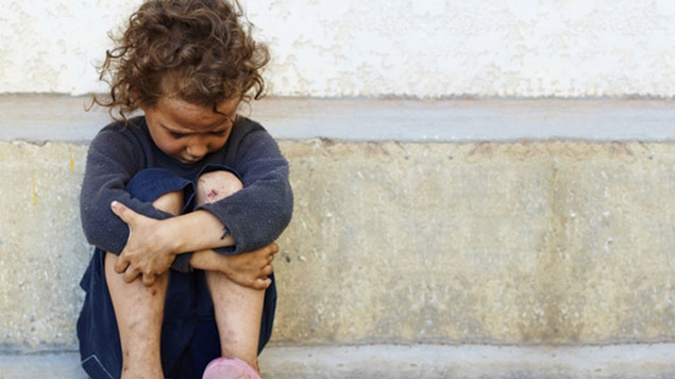 Poverty link with children's mental health 'unarguable'
Author

Publish Date

Mon, 14 May 2018, 6:09am
Children growing up in disadvantaged homes are more likely to need anti-psychotic medication, new research has found.
And while the research was carried out in Australia, New Zealand's Children's Commissioner Andrew Becroft says the link between Kiwi children's poverty and mental health as 'unarguable'.
The study will be presented today during the Royal Australian and New Zealand College of Psychiatrists Annual Congress in Auckland in front of a national and international gathering of experts.
The study was led by social policy researcher Amy Kaim from the Robinson Research Institute at the University of Adelaide using data from the Longitudinal Study of Australian Children (LSAC), cross matched with information from Medicare and the Pharmaceutical Benefits Scheme.
"The preliminary findings indicate that a larger proportion of children and teens from disadvantaged families are being placed on antipsychotic medication than others in the general population," she said.
"A larger proportion of children and teens taking the medication were boys, in lower-income families, with an unemployed primary caregiver, who were living in single-parent households.
"Their parents were more likely to report that their child had behavioural difficulties and they were more likely to have repeated a grade in school and to have lower school achievement."
The findings strengthened evidence that children from disadvantaged families were more likely to be prescribed anti psychotics, use more psychological services and have worse health and educational outcomes.
Kaim said the study would continue to monitor the children and teens' medication use as they moved through adolescence into adulthood.
Becroft was unsurprised by the findings but "would be surprised if it wasn't the same for New Zealand".
"A significant concern in our office is the number of times we strike the issue of mental health and illness in New Zealand children and we know, in particular, that disadvantage and income-related poverty, especially that that is perpetuated generationally, significantly raises the risk of mental ill health amongst adolescents."
It was the reason why the commission and others were trying to reduce the rates of "income-related disadvantage and material deprivation for our young people".
"Because the links are unarguable in terms of mental health. The tentacles of disadvantage and material deprivation reach into so many areas affecting children and mental health is one of them. "
Now in the job 22 months, he'd broken the percentage down to roughly 70 per cent of Kiwi kids 'doing well', 20 per cent 'in and out of disadvantage' and the final 10 per cent "do as badly and probably worse than most western world counterparts".
"When I'm challenged on that I say we've got the highest rate of youth suicide in the world, we've got the second highest rate of reported bullying, very high rates of child abuse and partner violence so I think it is unarguable.
"There is an absolute desperate and long term need to right the wrongs of the last 30 years. It's all in our power to reduce the rates of income-related child poverty and material deprivation in New Zealand."
When informed a large proportion of the Australian at-risk children were young boys from lower income families, Becroft was again unsurprised.
"These are real issues for children and young people that arise."
KIDS AT RISK ON MEDICATION
• Large proportion of kids taking anti-psychotic medication were boys
• Children came from lower income families,
• More likely to have behavioural issues,
• Children's commissioner believes 30 per cent of Kiwi kids would also need help,
- 10 per cent of those kids would be worse than in rest of western world.