Police Commissioner announces 1800 new cops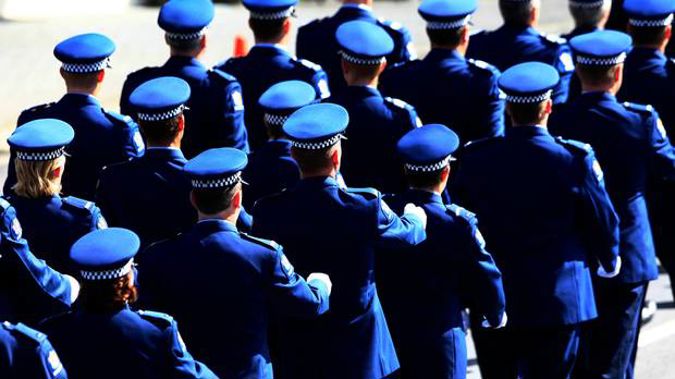 New Zealand will have an extra 1800 police officers on the beat after a $300 million cash injection announced today.
Police Commissioner Mike Bush confirmed further details around the allocation of the 1800 additional officers, alongside 485 support staff, spread across all 12 policing districts.
It comes after a $298.8m increase for police in Budget 2018.
"Our organisation aspires for New Zealand to be the world's safest country," Bush said.
He said it will help police increase its visibility and presence across the country.
"Today's allocation will significantly build our frontline capability, and lift the level of policing services we deliver to both our urban and regional communities," Bush said.
"This will result in more crime prevention activity and improve police's ability to respond, investigate and resolve crime – including a focus on reducing reoffending.
"The new staff will also support our effort to reduce death and injury on our roads."
Bush says 1280 of the new staff will be deployed to districts, including 200 staff with a specific focus on preventing crime related to gangs and drug-related offending.
A big part of the package is the "unprecedented investment to combat the harm" caused by organised crime, gangs and the supply of methamphetamine.
A further 520 will be national roles aiming to counter high-level organised crime, break national and international drug supply chains and to train, support and coordinate local teams to prevent harm.
They include specialist authorised officers to grow and develop our digital frontline in cybercrime and other specialist areas to reflect modern policing.
District Commander Superintendent Karyn Malthus has welcomed the 102 officers allocated to Auckland City District. Fifteen positions are already in place, with a further 87 positions still to be recruited.
"This will enable us to improve both our response time and our investigation timeliness, to make sure that people are safe and feel safe in our communities," Malthus said.