NZ's part to reduce global warming 'a long process'
Author

Publish Date

Mon, 14 Dec 2015, 5:56am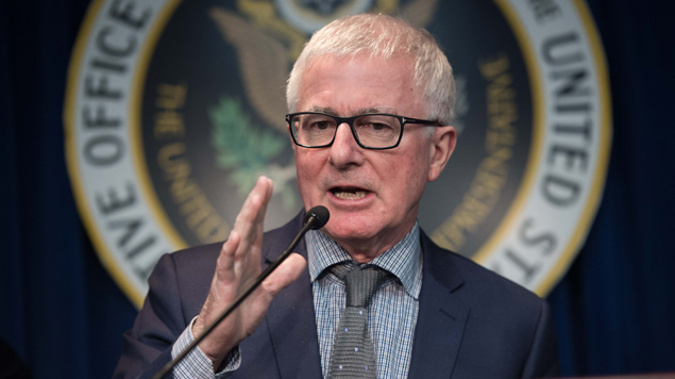 NZ's part to reduce global warming 'a long process'
Author

Publish Date

Mon, 14 Dec 2015, 5:56am
UPDATED 10.31am: The Climate Change Minister is insisting the Government won't have to change any of its current policies in order to meet targets set at the climate talks in Paris.
Negotiators have come out of two weeks of UN climate talks with what Tim Groser describes as a hugely comprehensive deal.
195 countries at COP21 have set an aspirational goal of reducing global warming to 2 degrees by 2100.
It has some calling for New Zealand to take fast action to reduce its carbon emissions, but Tim Groser said New Zealand would only have to change what it's currently doing if those targets had to be met in 10 to 15 years.
"This is 85 years away. A future New Zealand Government will have to do more than we've put on the table for the period 2020 to 2030, and the Government beyond that Government will have to do more. This is a game of decades."
In order to reach the goal, Groser said New Zealanders will have to adjust to lower carbon futures.
"Our philosophy of course is to do this in a way without jeopardising New Zealanders' jobs, budgets and our export income because, you know, nobody out there owes New Zealand a living."
Meanwhile Prime Minister John Key believes technology will provide the answers to reducing carbon emissions and limiting climate change.
"We're putting a huge amount of scientific research into it as are the other fuel producing companies in the world that are wealthy enough to do so and I reckon, give it a bit of time we're going to do a lot more because we'll have the answers to do that."
But there are concerns the Government's committing to something it will refuse to follow through with.
Greenpeace executive director Russel Norman thinks the agreement lacks teeth and isn't enforceable.
"The targets if you like, the commitments aren't legally binding and nor is the finance. The real challenge is going to be around the commitment."
Norman said the deal is pointless if the Government doesn't implement actual reductions to carbon emissions.
"It's kind of like we've all agreed that we're only allowed to drive the car at 60 kilometres an hour because that's the safe level, but we're still planning to drive the car at 100 kilometres an hour."
Climate Scientist and Victoria University Professor James Renwick would like to see New Zealand take a more active role in becoming a leader in reducing carbon emissions. He said part of this agreement includes reviews every five years, where countries will be required to come up with a more ambitious target than they had before.
"There will be a lot of international pressure on all countries to continually up their game. I think New Zealand is going to have to go along that so I'm cautiously optimistic that we'll get there and we'll do something good over the next five or ten years."
Renwick acknowledges the agreement goes above and beyond anything that's been achieved over the last 20 years.
He said the goal of limiting the world's rise in average temperature to well below two degrees Celsius by 2100 is a great step forward, but he's concerned the deal gives no detail about the individual contribution of each country.
"It leaves countries to work it out for themselves and that's a worry that we have to have definite plans for individual countries to actually reduce emissions to achieve that target and it's a pretty big ask."
Former climate change ambassador Dr Adrian Macey believes it's an important step in the right direction.
"It's a really strong signal to the world I think of the direction that it's going to move in."
The post-2020 Paris Agreement ends decades-long rows between rich and poor nations over how to carry out what will be a multi-trillion-dollar campaign to cap global warming and cope with the impact of a shifting climate.
On the crucial financing issue, developed countries agreed to muster at least $US100 billion a year from 2020 to help developing nations.
However, following US objections, it was not included in the legally binding section of the deal.