Kiwi Trump impersonator in global competition
Author

Section

Publish Date

Sunday, 23 April 2017, 6:40a.m.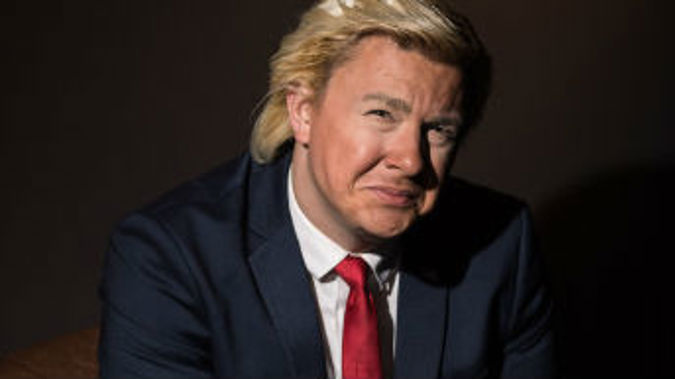 A Kiwi character comic is hoping to trump the competition in a search for the world's best impersonator of the US President.
Alexander Sparrow has found plenty of work since he started imitating Donald Trump thanks to the business magnate's ensuing swift political rise.
Now he's been selected to compete among ten of the world's best at the Hollywood club Laugh Factory next week.
The winner will get to host a new online show, called 'Fake News/Real News', and headline at all of the Laugh Factory clubs around the USA.
Alexander Sparrow says he's just taking every opportunity that comes, though he's had to make some sacrifices.
"Physically, I've had to dye my hair - I know very few people that have had as many boxes of peroxide through their hair as me," he said.
"I'm taking every opportunity as a new surprise. I'm really liking it. I'm having a lot of fun."