Insurance council encourages West Coast residents to act swiftly
Author

Section

Publish Date

Thursday, 28 March 2019, 9:26AM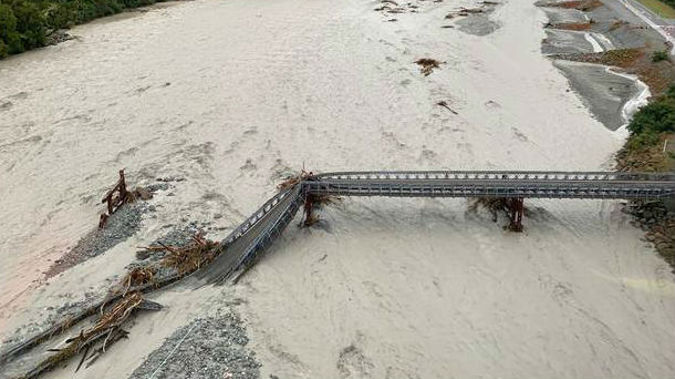 The Insurance Council is encouraging the weather-stricken West Coast to act swiftly on any damage incurred in this week's storm.
Intense weather has battered the West Coast, with flooding destroying homes and wiping out bridges.
1086mm of rain was recorded at Cropp Waterfall in 48 hours, the highest level for that time period on record, NIWA says.
Police recovered the body of Gloria Reardon-Hirst, 66, of Arahura Valley yesterday morning.
Insurance Council chief executive Tim Grafton says it's important so proper assessment of losses and reimbursement can happen.
He also says communities need to talk with each other about protecting themselves in weather events.
"In the immediate aftermath, or as the floods may affect your area, it's about checking on your neighbours and to make your property as safe as possible."
Grafton says it's important to look out for your neighbours during weather experiences like this.
He says the most key message is being more prepared.
"If extreme events are to become more frequent, then we need to become more resilient and prepared for these events."