Auckland Pride Board survives vote of no confidence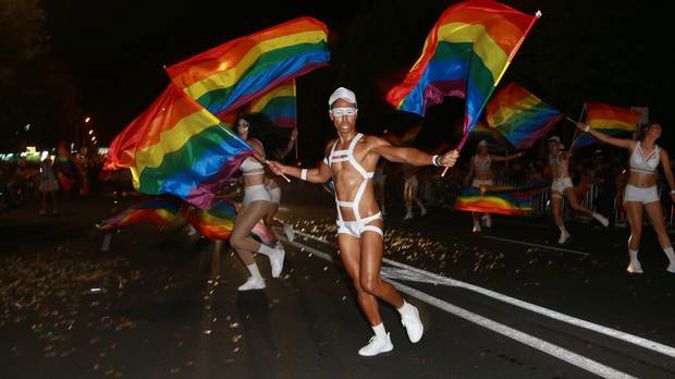 The Auckland Pride Board has survived a no confidence vote tonight sparked by more than a month of division between the LGBTI+ community.
Hundreds of people have gathered tonight at Pitt St Methodist Church in central Auckland for a special general meeting of Auckland Pride.
The group are currently deliberating on whether to allow media into the meeting, where a motion of no-confidence against the board is expected to be debated.
The board hit turbulence last month when it announced it would ban uniformed police officers from marching down Ponsonby Rd at the annual event.
Several companies and sponsors stopped their support and said they wouldn't participate in the event following the controversial decision.
The meeting is being held to vote on a motion of no confidence in the board amid fallout from the ongoing controversy.
But even if the vote of no confidence passes, the board may not necessarily step down.
An article on gayexpress.co.nz says the Pride Board doesn't have to step down.
"The Auckland Pride Board have commissioned a legal opinion that says under the current constitution, the board does not have to resign even if a no-confidence motion is carried at tonight's SGM.
"The legal opinion was commissioned by the current board and written by the same person who is facilitating tonight's meeting.
"Mark Von Dadelszen has concluded in his report that under the current Auckland Pride constitution, the board will not have to resign in the event of a no-confidence motion, effectively rendering the purpose of tonight's SGM pointless."