GiveaLittle shows extent of Kiwi's generosity
Author

Section

Publish Date

Friday, 29 December 2017, 2:42p.m.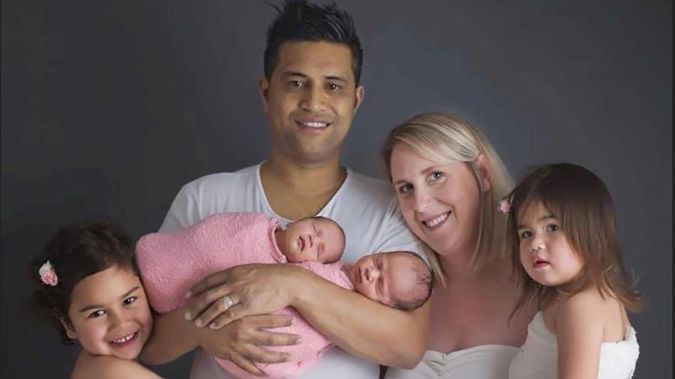 New Zealanders have opened their hearts and wallets to donate more than $17 million to Givealittle pages set up this year.
Over the course of 2017 the crowdfunding website has been home to everything from campaigns raising money for pets in need, to a page raising money for the losers on TV3's show The Block NZ.
The 2017 figures weren't finalised yet, but as of December 3, $16,984,026 had been donated through the site.
Just three weeks later a page set up for the family of a taxi driver killed in a hit and run incident pulled in another $77,000.
Spokeswoman for the site, Lynne Le Gros, said it looked likely the total for 2017 would be close to the 2016 total of $21,161,735, or slightly ahead.
Le Gros said the hefty sum of the donations so far this year showed just how much of a "generous bunch" Kiwis were.
Next year would be the site's 10-year anniversary. Le Gros said it had come a long way - the first campaign put up on the site was for a Kiwi who had an accident overseas.
Since, she had seen causes branch out. People were appealing for help to achieve their personal dreams or business goals and campaigns "bigger than you and me" had helped fund relief following natural disasters.
Six months after an Auckland mother of four was widowed when her husband was hit by a car, she described donations made to a page set up for her and her girls as a "lifesaver".
Daniel (Dann) Kopa, 34, was hit by a car on Hobson St in central Auckland in June. He was rushed to Auckland City Hospital in a critical condition and died after his life support was turned off two days later.
His wife, Calli Cleland, said her life was turned upside down as she was thrust into her "worst nightmare".
Calli Cleland said the comments left on the Givealittle page set up for her family made her realise how much good there was in the world. Photo / Supplied
Speaking to the Herald after the family's first Christmas without Kopa, Cleland said the funds had meant she and her girls could stay in their house and didn't have to up-heave the life they had built.
The funds also meant that Cleland, who was on maternity leave at the time of the accident, could take more leave to be with the kids - Harper, 5, Zoey, 3, and her two 15-month-old twins.
She said it had been hard tackling the holiday season without Dann, the hardest moments cropping up in the lead up to Christmas. Zoey had taken the loss particularly hard - she had been seeing a counsellor after having a breakdown several days after her dad's death.
"On Christmas Eve she was looking through photos and I asked her 'what are you doing?'," Cleland said.
"She was looking for a photo of just her and Dann and then she carried it around crying. She does get it and it just makes her heart break, again and again."
Moving forward, Cleland said the funds would help with her girls' education. Just before the one-year anniversary of Kopa's death she was planning on taking the girls to Bali, where the couple had honeymooned.
Le Gros said the huge amount of attention the page for Kopa's family attracted was typical to that type of cause.
"There's always so much generosity after the sort of thing that happened to Dan, it touched people's hearts and makes them want to give.
"People are reminded of their own precious place in the world. Children always tug at the heartstrings too, whether it's children that are sick or a child that's left behind."
NZ's top Givealittle campaigns of the year

LingAndZing
Funds raised:$20,420.00
A list of Givealittle's top pages, as ranked by page views, revealed a page set up to support contenders 'Ling and Zing' on TV3's The Block NZ received the most attention.
The page was set up by a "disgruntled fan" to help raise some money for the pair's efforts on the show, which saw them spend three months on the home renovation reality show and walk away nearly empty-handed.
Funds raised: $411,830.50
A Givealittle page was set up for helicopter pilot and war hero Steve Askin, who died in a chopper crash while fighting Christchurch's Port Hills fires.
The ex-SAS serviceman and Waimakariri local left behind his wife Elizabeth and two young children.
Funds raised: $135,866.00
Daniel Kopa, 34, died in hospital after being hit by a car on Hobson St in central Auckland in June.
Friends of the family set up a Givealittle page to help raise money for Cleland and her daughters.
Help Stace & Yanita get the $100,000 they deserved for the Block NZ
Funds raised: $3556.00
A Givealittle page for The Block's runner up team was set up by a hardcore fan who believed they deserved the win over winners Andy and Nate.
Stace and Yanita gifted the money raised for them to charity Lifeline Aotearoa.
Funds raised:$40,560.00
New Zealander Toni Kelly was living in London when she was severely injured in an accident. She was put on life support for a week before dying of her injuries.
A Givealittle page was set up to help bring the young Kiwi home.