'Evil' policy challenged by pensioners at Human Rights Tribunal
Author

Section

Publish Date

Monday, 5 March 2018, 6:00p.m.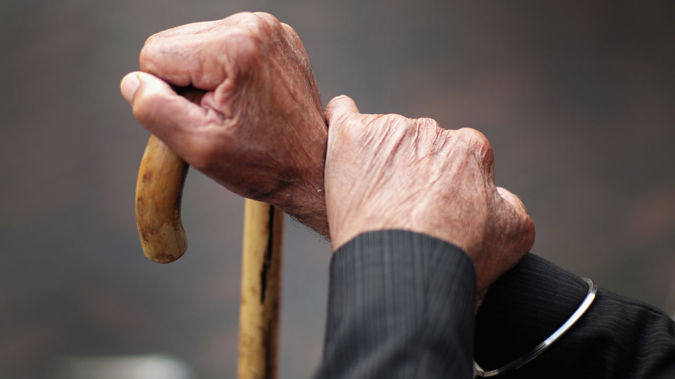 A group of pensioners receiving little or no superannuation because their partners receive overseas pensions say their human rights have been breached.
The policy robs pensioners of their independence and puts them at risk of financial abuse, one plaintiff says.
Donna La Fauci is one of three people who has taken the Attorney-General to the Human Rights Review Tribunal over the issue in a hearing in Wellington today.
La Fauci's husband draws a US pension that is higher than the New Zealand pension. The excess is deducted from any NZ super he would have received, and what is left is deducted from her own pension.
"I can't believe the Government would treat me differently just because of who I married."
At one point her payments dropped as low as $38 per week.
The deductions are made under section 70 of the Social Security Act 1964.
"If [my husband] was of a controlling nature I would be open to financial abuse because of this law," La Fauci told the Tribunal.
"It's wrong for the Government to put [people] in that situation.
"I can't believe the Government would treat me differently just because of who I married."
Depending on tax codes and exchange rates among other things, La Fauci's payments fluctuate.
She said she was "angry and resentful" about the policy, and was also upset to hear her deductions amounted to $31,000, which "would have made such a difference to our lives".
Over the past several years since the issues with her super began, La Fauci has had trouble sleeping and has been suffering from blood-pressure problems.
Meanwhile, 70-year-old Christchurch school teacher Jan McKeogh receives no super at all.
McKeogh and her husband, who is an Irish citizen, met and married in Germany, where they lived for 23 years.
But McKeogh, who has lived in New Zealand about 40 years in total, contributed nine percent of her income to her German pension in her time overseas, while her employer contributed another nine percent.
When she applied for her New Zealand pension, she was told she would receive the full rate for a married person. It was only after a couple of months of receiving it that she was told her German pension would be deducted from it and that she must pay back the undeducted amount from the previous payments.
But soon after that, the Government began applying spousal deductions as well because her husband was receiving a German pension too. She now receives nothing.
"I feel embarrassed and ashamed to be treated in this way. Our financial security has been taken away," she said.
"If I had the New Zealand super I probably wouldn't work so many hours at the age of 70. It's hard because I know the years ahead will be difficult.
"Sometimes I imagine what it would be like if we didn't have our health, and it scares me."
The Ministry of Social Development told both La Fauci and McKeogh their New Zealand pension payments would be higher if they moved overseas.
Nelson man Malcolm Larsen also at times receives nothing, because his wife receives a Norwegian pension.
The 82-year-old keenly feels offhand comments people make about how his wife handles the "big ticket" bills and he "deals with the small change".
"It's hard to walk into a room with your head held high," he said.
He faces "constant reminders" that he cannot contribute their life in the same way others can.
Larsen said the policy seemed "evil" to him.
"The Government can afford to support a yacht race or a flag referendum but not support their own people."
Over the 13 years, he has been fighting the policy, about $100,000 has been deducted from his pension payments.
Larsen's wife cried while giving evidence, saying it was her fault they were in the situation, and that if she hadn't come into Larsen's life he would never have faced such a hassle.
A lawyer for the plaintiffs, Robert Kee said more people might be aware of the unfairness of the Social Security Act if it were written in a less confusing way.
"If it were spelt out more clearly, the injustice of it could be seen for what it is," he told the Tribunal.
The hearing continues tomorrow, with counsel for the Attorney-General opening its case.