Couple's anger: The dead pet budgie - and the $6000 vet bill
Author

Publish Date

Tue, 9 Oct 2018, 9:13PM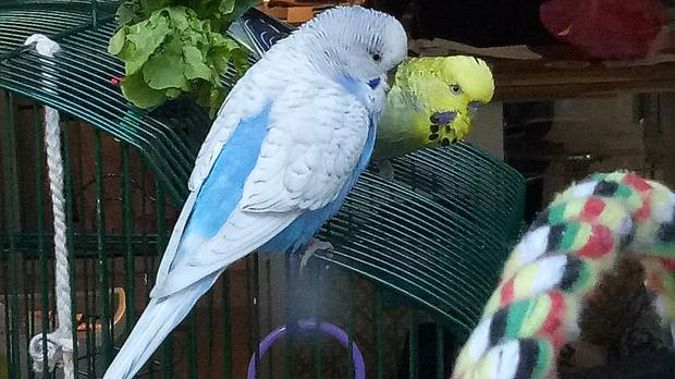 Couple's anger: The dead pet budgie - and the $6000 vet bill
Author

Publish Date

Tue, 9 Oct 2018, 9:13PM
A dead anorexic budgie and vet bill over $6000 are the welcome-home gifts Aucklander Birgit Kiener received after returning from her mother's funeral in Germany.
Speaking to the Herald, Kiener said she couldn't believe the invoices that were rolling in when she was overseas with her dying mother.
"When my husband left our much-loved birds Urmel and Flocke at the boarding facility we thought they would be in good hands."
Kiener - an oral surgeon - said the issues included vet bills that totalled to $6316, the vet mistakenly overcharging around $5000, one of the budgies dying, and the vet refusing to respond to her complaints.
The Herald contacted Pet Doctors St Lukes and Exotics Centre, a boarding centre and veterinary clinic, with the list of Kiener's accusations and received this response: "NZ Pet Doctors prides itself in its professional approach to veterinary medicine, and all animals under our care receive the best possible treatment.
"We are conducting a review of this case and it would be inappropriate to publicly comment further."
He said it was regrettable that the response has taken so long but the case occurred before the clinic became part of the National Veterinary Care group.
"We are in discussions with the insurer to explore how we can improve the claims process."
After the Herald approached Pet Doctors for comment they contacted Kiener's husband informing that the vet's insurer had been in touch and $3058.69 would be put towards their Pet Doctors account.
Kiener said this was the first she'd heard of any insurance claim, let alone a response to her complaints.
"It feels like a bit of a joke, that money should be back-paid to us now in store credit. There's no way we would be going back there."
Of the $6316, Kiener said she had paid about $4000 but after reviewing all the invoices she believed she should have been paid back $3058.69.
"The vet billed us over $6000, how is that fair?"
Kiener said she was already overseas when her husband dropped the birds off to the vet on July 4, so he could join her through a tough time.
"Our birds passed the initial vet check without any problems and were accepted as suitable to board so there was no problem."
Urmel, who died, was only one and half years old and Flocke was four. The average life expectancy of a budgie is 10 years.
Within five days of being in the vet's care Urmel became what Kiener described as "anorexic", with his weight dropping from 46g to 38g.
The little bird was hospitalised over the next few weeks for crop feeding but bacteria infiltrated the wound and caused an infection.
Kiener said a series of tests were done but the vet notes showed no improvement and put more harm and stress on his body and he died before they got home on September 3.
She said Flocke was also hospitalised for weight loss but luckily survived.
"The advertisements promised a high standard of care, a passionate team, pellets, hay and fresh greens."