David Seymour to host community carols at Eden Park this Sunday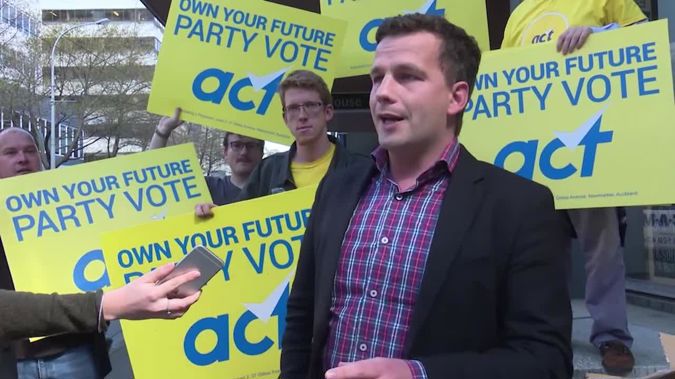 Quirky politician David Seymour is hosting a community carols event at Eden Park on Sunday at midday.
The inaugural neighbourhood carols event will include a choir comprised of schoolchildren from across Auckland, as well as a variety of multicultural performances.
Dancing with the Stars' Amelia McGregor will co-host with the ACT party leader and both will treat the audience to a special Christmas waltz together.
Entitled An Eden Park Christmas, gates will open to the public at 12pm at Entry J and is a collaboration of Eden Park and the Kingsland Business Society.
Seymour said he was looking forward to the event and encourages families to bring a picnic and join in on the free activities.
"This will be a real community Christmas concert for kids. I think it will be a wonderful afternoon," he said.
Santa will make a special appearance and food and beverages will be available alongside arts and crafts from schools, community groups and local businesses.
Eden Park chief executive Nick Sautner said he is delighted with the neighbourhood's effort to pull the event together.
"We've had an action-packed year at Eden Park and we're looking forward to wrapping it up with a free festive event for all of Auckland to enjoy as the stadium continues to diversify," he said.
"Our local community is essential to our success and we're looking forward to showcasing some of the talented individuals, young and old, so we are extending an open invitation to all families to come along."
Claire Baxter-Cardy of the Kingsland Business Society said the event will cater to a range of demographics.
"The Fringe District is a popular destination and heavily visited by domestic and international tourists alike so it's not surprising that we have a jam-packed show to offer Auckland, filled with creative performers," she said.
"We look forward to making this annual event a success and offering the city another reason to visit the iconic Eden Park."