Needles found in strawberries at Auckland supermarket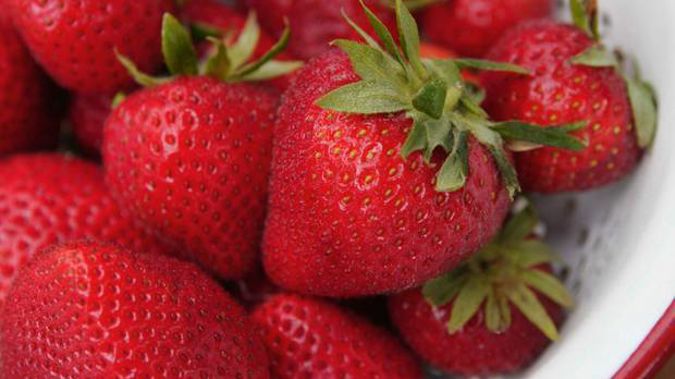 Countdown is warning customers to cut up strawberries before eating them after needles were found in fruit bought in an Auckland supermarket.
The supermarket chain has withdrawn the Choice brand strawberries - in which the needles were found - from the shelves at Countdown, Supervalue and FreshChoice outlets.
The Choice brand of strawberries, sourced from Western Australia, were sold nationwide last week.
"Customers can return any Choice brand of strawberries they may have at home to Countdown for peace of mind and a full refund," the supermarket said.
"As an extra precaution and following similar advice from public health authorities in Australia, customers should cut up any Australian strawberries before eating them," it said.
"Countdown is in contact with both New Zealand and Australian authorities as they investigate this matter."
Countdown says there have been no reports of any illness or injury related to this issue in New Zealand, and there is no impact on New Zealand strawberries which are currently on the shelves.
Foodstuffs, which operates Four Square, New World and Pak'nSave, said last week that it would halt the distribution of Australian strawberries in New Zealand.
This comes after a massive recall across the Tasman, where the product was pulled from the shelves of a number of supermarkets after the discovery of strawberries spiked with needles across six regions in Australia.
Queensland Police are leading an investigation into the source of the needles, and the state's Premier Annastacia Palaszczuk has stumped up a reward of $100,000 for anyone with information that leads to the capture of the culprits.