Concert planned to help save one million babies
Author

Publish Date

Wed, 6 Jun 2018, 11:40AM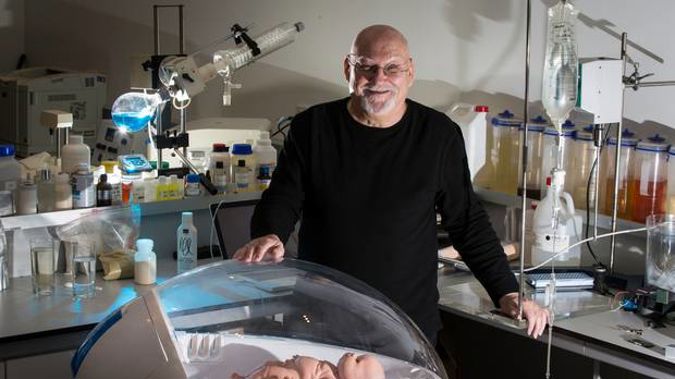 Concert planned to help save one million babies
Author

Publish Date

Wed, 6 Jun 2018, 11:40AM
A Live Aid style concert will be held at Eden Park next Waitangi Day to raise money to help save babies around the world.
Sir Ray Avery announced his bold plan to build enough LifePods incubators to save a million babies around the world last weekend.
Today's announcement at Eden Park is the first step in raising the $4 million needed to make 2000 pods, each of which would save 50 lives over the 10 years it remained operational.
No firm plans had been made yet as the organisers were still going through the process of getting council approval for the concert.
As part of Avery's plan, each pod would be marked with "A gift from the people of New Zealand" before being shipped to countries where premature babies were dying because hospitals did not have the money or equipment to save them.
Avery and his wife Anna spent the best part of eight years designing and manufacturing the LifePod.
Avery, a former New Zealander of the Year who was knighted in 2011, was driven to create the incubators after seeing babies in developing countries die unnecessarily.
"This is a chance to leave a legacy from the whole country."