Bridges still sceptical of Auckland airport light rail
Author

Section

Publish Date

Friday, 16 December 2016, 2:39p.m.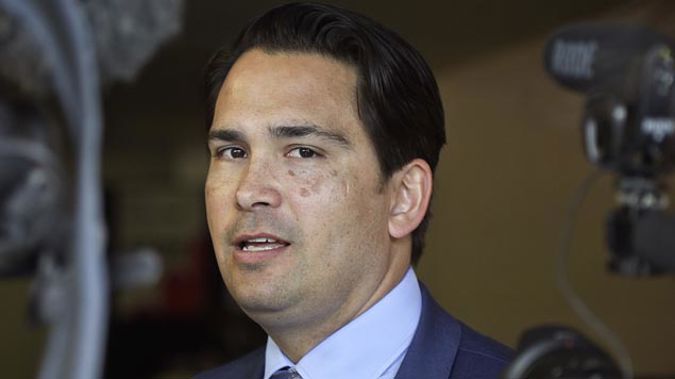 The government is considering stumping up for the full cost of a light rail network running from Auckland's airport to the North Shore.
But Transport Minister Simon Bridges says while all options are being "seriously evaluated" he's still sceptical about light rail.
The project is listed as an option in a report prepared by the New Zealand Transport Agency, which considers redesignating several of the city's long-term public transport proposals as State Highway projects.
That would mean the NZTA could fund the projects entirely, rather than splitting the cost with the council, in a bid to plug a $4 billion funding gap faced by Auckland City planners over the next three decades.
The report was obtained and released by the Green Party under the Official Information Act.
About $9.1b worth of possible road and light rail projects are listed in the report, prepared in June, a month before the council released its long-term Auckland Transport Alignment Project.
The NZTA report estimates light rail to the airport would cost an estimated $1.45b while a link to Akoranga on the North's Shore would be another $1.1b.
But Mr Bridges said he wasn't certain about those estimates.
"All options are being seriously evaluated at this time," he said.
"However the Government is sceptical about light rail, especially given the pressure on transport budgets."
He said a recently revealed budget blowout in Sydney's light rail system showed similar projects were highly susceptible to change.
The council and government in September released the Auckland Transport Alignment Project, which used the less specific term "mass transit" for an airport link - because a possible bus route was still being considered instead of light rail.
"Auckland Transport and NZTA are now assessing an advanced bus rapid transit option and that will be considered against the light rail option in due course," Mr Bridges said.
But Greens transport spokesperson Julie Anne Genter called for the government to get behind funding light rail in Auckland.
"High-capacity light rail shouldn't be playing second fiddle to motorway projects. Light rail carries many times more people, it takes cars off the road, and is clearly needed on the North Shore and city-to-airport route, she said.
"Right now it's not a level playing field, and rail is roading's poorer cousin. National gives expensive motorway projects special treatment in the form of 100 per cent government funding, while rail has to be part-funded by the rate- payer."
Comment has been requested from the Mayor's office.
The release of the document follows a week in which Auckland Transport and the NZTA announced they would set up a task force to deal with traffic chaos at Auckland Airport that has been causing some passengers to miss flights.