Beaches across Auckland marked as no-swim zones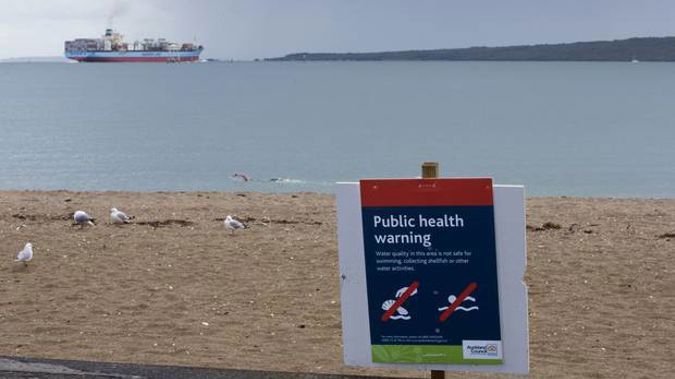 Holidaymakers are being asked to avoid 12 Auckland beaches because they are contaminated by faeces.
An alert on the SafeSwim website today advises that water-quality models predict levels of Faecal Indicator Bacteria that exceed national guidelines for swimming, based on guidance published by the Ministry of Health and Ministry for the Environment.
Eight beaches in West Auckland and two in central Auckland have been ruled out as no-swim zones.
Among them is Bethells, despite the fact it was recently rated as possessing some of the best water quality out of the city's beaches.
Bethells and Piha North were rated as the top two for water quality in the Auckland region, with almost 100 per cent clean water last summer.
A beach on Waiheke Island and one on the North Shore have also been flagged as no-swim zones.
Another 10 beaches dispersed around wider Auckland as far afield as Orewa have been marked as highly likely to cause illness.
A full list can be seen on safeswim.org.nz