Avid fisherman collapses, dies in water as wife watches from shore
Author

Section

Publish Date

Thursday, 28 December 2017, 6:56AM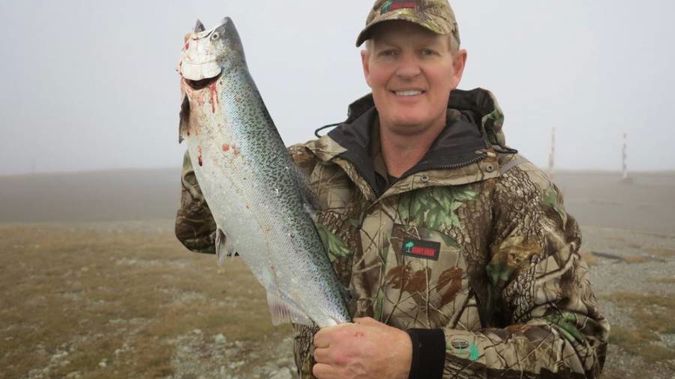 Sharon Salmons was relaxing on a deck chair on a Golden Bay beach when she picked up her binoculars to check on her husband Mark.
She could see him fly-fishing out some distance in the water at Pakawau, but he suddenly dropped in to the ocean.
After about 20 seconds he briefly came back to the surface before disappearing again.
Sharon knew something was amiss and ran out to help Mark, 49, who was miles out in the water, near his waist.
Their friend was out fishing with him and noticed he'd gone missing and also waded over to help.
Sharon said it took her about 15 minutes to reach him but knew he'd likely been in the water too long.
A personal locator beacon was triggered and they frantically dragged him back to firm land to carry out CPR.
The local rescue helicopter was in the area and was diverted to the scene, arriving on the shore before they'd made it back with Mark's body.
Mark Salmons, pictured with wife Sharon, died while fly fishing in Golden Bay on Boxing Day. (Photo / Supplied)