Auckland ferry master fined after collision with recreational boat
Author

Section

Publish Date

Wednesday, 16 May 2018, 5:29p.m.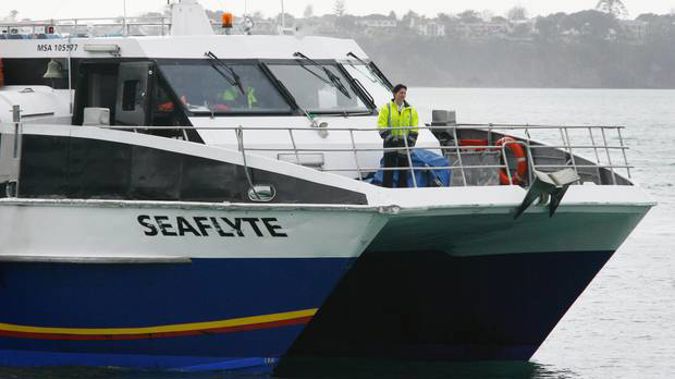 An Auckland ferry master has been fined $2000 for not keeping a proper look-out and colliding with a recreational boat.
Alan Schofield, who was the master of one of Fullers Group Limited's Auckland ferries, Seaflyte which collided with a boat in September 2016.
Maritime New Zealand said this afternoon that on September 11 Seaflyte left Auckland Basin at 8.10pm bound for Bayswater Marina.
Schofield, two crew and two passengers were on board.
The collision happened a few minutes later at about 8.13pm.
Schofield did not see the recreational boat until the vessels were 15 metres apart.
He put Seaflyte's engines into full reverse in an unsuccessful attempt to avoid collision.
No one was injured on either vessel.
There was extensive damage to the recreational boat and less serious damage to Seaflyte.
Immediately after the collision Schofield helped the two people on board the recreational boat and contacted Auckland Harbour Control to report the incident.
Schofield was charged under the Maritime Transport Act.
He pleaded guilty and was fined $2000 in the Auckland District Court today.
Maritime NZ Northern Regional Manager Neil Rowarth said the skipper is legally responsible to ensure a vessel has a proper look-out at all times by all available means in the conditions – in this case it was a still night with a lot of light reflection on the water.
"On calm nights light reflection is a known risk in the inner harbour," he said.
"Many Auckland shipping operators' have written this into their safety plans as a time when particular care is needed to prevent collisions on one of our busiest harbours.
"Ships' lights and lights from land can reflect on the water and appear to be in more than one place.
"Skippers must be aware of this and keep proper look-out for the conditions."
Last week a similar case was heard in the Christchurch District Court.
The skipper of fishing boat Lady Sarah was fined $2000 after running aground at night on Kaitorete Spit near the entrance to Lake Ellesmere because no one was keeping proper look-out and no one was in the wheelhouse.
Lady Sarah's insurers subsequently declared the vessel a total loss.