Ruapehu Crater Lake bubbling and steaming
Author

Publish Date

Sat, 7 May 2016, 6:56PM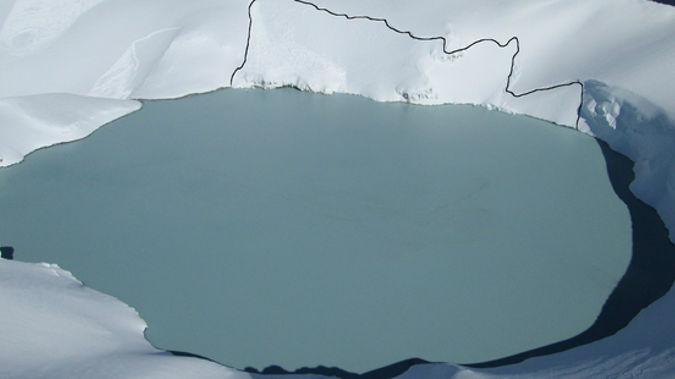 Ruapehu Crater Lake bubbling and steaming
Author

Publish Date

Sat, 7 May 2016, 6:56PM
Crater Lake on top of the active volcano Mount Ruapehu has been bubbling this afternoon as temperatures rise to the hottest on record.
A tourist flight over the Crater Lake at about 2pm observed "vigorous steaming" at the lake and disturbance of the surface itself with "upwelling bubbles".
GNS Science said at 44 degrees, the lake is at the hottest temperature it has recorded since it came into being post 2000.
A swarm of volcanic earthquakes reported on Tuesday have now stopped, but GNS Science said the seismic network at Ruapehu continues to record volcanic tremor.
Volcanologist Brad Scott said the tremor is linked to hydrothermal and magmatic processes, and doesn't necessarily indicate an imminent eruption.
GNS Science said it is monitoring the situation.
Here's a picture from April 1968 when this was common at Ruapehu, steaming lake with disturbances in the centre. pic.twitter.com/swW71BB88s

— GeoNet (@geonet) May 7, 2016